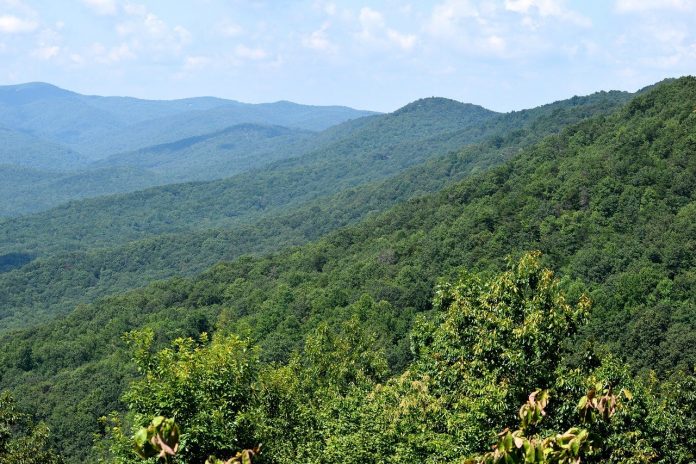 The next farm bill is an opportunity to reshape agriculture to actually feed people and save the environment. That was the message from an online workshop on 2023 U.S. Farm Bill priorities, hosted by ReImagine Appalachia.
"We need to approach the farm bill as a food systems bill," said Florence French Fagan, senior regional organizer for Bread for the World, during the livestreamed workshop May 30. "We need to focus on nutrition, on equity and sustainability."
Fagan was one of five speakers from local food, farm and environmental groups that presented during the event.
They laid out a list of seven farm bill priorities supported by ReImagine Appalachia, a coalition of nonprofits and advocacy groups based in the Ohio River Valley, which includes bolstering regional food systems and nutrition programs, creating more opportunities for small farmers and investing in sustainable and climate resilient agriculture.
Nutrition
More than 75% of farm bill funding goes toward nutrition programs, like Supplemental Nutrition Assistance Program, also known as SNAP, formerly the food stamp program; and The Emergency Food Assistance Program, or TEFAP, which was an important resource for families impacted economically during the COVID-19 pandemic.
Access to SNAP has been shown to increase health outcomes and lower healthcare costs for participants, over low income individuals who are not receiving SNAP benefits.
But Fagan's presentation pointed out that SNAP recipients on average consume lower amounts of fruits and vegetables than the average American. When buying food on a limited budget, people may opt for the biggest bang for their buck that usually comes in the form of cheap, shelf-stable, highly processed foods over perishable produce.
Fagan highlighted the Gus Schumacher Nutrition Incentive Program, which provides incentives for SNAP participants to buy more fruits and veggies, as one way to improve diets and health outcomes. Food insecurity and lack of access to nutritious foods are associated with increased risk for chronic health conditions like diabetes and heart disease, and Ohio and West Virginia are at or above the U.S. average for percent of the population that is food insecure.
Supporting small farms could help with food waste and food recovery, which could in turn help with food insecurity and related health issues, Fagan said.
"We believe that through sustainability it's possible to support smaller and organic farmers, support food gleaning operations … and tackle food waste and food recovery," she said. "Through these nutrition programs, we believe that we can address those poor health outcomes."
Get the message
Though Washington, D.C. seems quite partisan, food shouldn't be partisan, nor should talks around the farm bill, the speakers said.
Fagan said it's important to have real people share their stories with lawmakers and their staff about what's important to them and why.
"They're not a data point," she said. "They're not research. They are a real person talking about the fact that they work 40 hours a week. They're not wanting to receive SNAP benefits because they're lazy, but they are working at a minimum wage job, or maybe two minimum wage jobs."
At the same time, conversations with lawmakers need to start on common ground. Marcia Dinkins, founder of the Black Appalachian Coalition, said you need to speak their language instead of focusing right away on talking points.
"We believe that storytelling should be a precursor to policy making, but what you also have to look at is who and what they care about," Dinkins said. "Meet them where they are and what they care about first, and then bring in the values based line."
(Reporter Rachel Wagoner can be reached at rachel@farmanddairy.com or 724-201-1544.)
STAY INFORMED. SIGN UP!
Up-to-date agriculture news in your inbox!