GEORGETOWN, Del. — Ten young Delaware farm families and individuals are on their way to owning their dreams with help from a innovative and unique economic development program designed to boost agribusiness in the First State.
The farmers from Kent and Sussex counties all received help purchasing land — nearly 900 acres total — from the Delaware Young Farmers Program, marking its first year.
The no-interest loan program was launched in July 2011 by Gov. Jack Markell as a way to reduce the capital investment for young people looking to set up agribusiness operations. It was funded through a $3 million allocation in the fiscal 2012 budget.
Investing in future
Secretary of Agriculture Ed Kee said Delaware's investment will pay off for generations to come.
"Many young people are turned off from a career in farming because of the high cost of entering the business," Kee said. "This commitment shows them that there is support and hope to achieve their aspirations."
The land purchased with help through the program will also be permanently preserved as farmland through Delaware's Agricultural Lands Preservation Program.
The average age of a Delaware farmer is 55; the average age of the Young Farmers Program participants is 26.
Getting started
The participants include a husband and wife, a group of two brothers and a group of three brothers partnering in the program, for a total of 10 new farms.
Five are starting up their operations, while five include family transfers of land. Eight are from Sussex County and two from Kent County.
Eligible farmers must be between the ages of 18 and 40, have at least three years of farming experience and a net worth of no more than $300,000.
The loan money is used to help purchase farmland in Delaware that contains at least 15 tillable acres zoned for agricultural use. Farmers must actively use the land for agricultural purposes for the term of the loans.
The 30-year, no-interest loans may fund up to 70 percent of the value of the property's development rights, defined as the difference between full market value and agricultural value, up to a maximum of $500,000.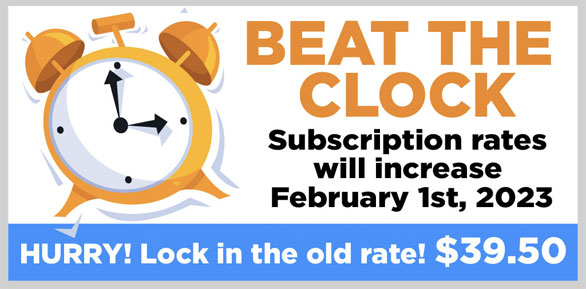 STAY INFORMED. SIGN UP!
Up-to-date agriculture news in your inbox!