Ingredients
4 6-inch flour tortillas
1 lb. lean ground sirloin
Salt and pepper to taste
1 cup shredded sharp cheddar cheese, or 4 oz. sliced
1 tomato cut into 4, ¼-inch slices
2 green leaf lettuce leaves
1 large red onion, sliced into ¼-inch slices, then pulled into rings
12 dill pickle slices
Directions
Separate ground beef into 4 equal parts (4 oz. each); form each part into thin half-moon shaped patty. (Try to shape patties to fit half a tortilla.) Heat a 10-inch non-stick skillet (or use a square, deep-walled non-stick electric skillet) over medium high heat. Season each sirloin patty with salt and pepper and cook for 3 minutes a side or to desired temperature. Near the end of cooking time, sprinkle each patty with ¼ cheddar cheese and allow cheese to melt. Remove from heat and keep warm. Warm tortillas in microwave for 10 seconds. For each serving, place hot cheeseburger on one half of a warmed tortilla and top with 1 tomato slice, 1 lettuce leaf, onion rings and 3 pickle slices. Fold the tortilla in half to serve.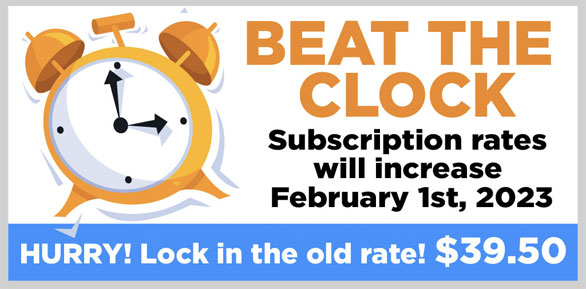 STAY INFORMED. SIGN UP!
Up-to-date agriculture news in your inbox!