WASHINGTON, — The U.S. Department of Agriculture's Animal and Plant Health Inspection Service confirmed May 11 the presence of highly pathogenic H5N8 avian influenza (HPAI) in a backyard mixed-poultry flock in Whitley County, Indiana, just west of Fort Wayne.
While there have been multiple detections of HPAI H5N2 in the Mississippi flyway, this is the first finding of HPAI H5N8 in the Mississippi flyway, which previously had only been confirmed in the Pacific flyway.
Samples from the flock, which experienced increased mortality, were tested at the Indiana Animal Disease Diagnostic Laboratory and the APHIS National Veterinary Services Laboratories in Ames, Iowa, confirmed the findings.
APHIS is working closely with the Indiana State Board of Animal Health to respond to the finding. State officials quarantined the affected premises and birds on the property will be depopulated to prevent the spread of the disease. Federal and state partners are working jointly on additional surveillance and testing in the nearby area.
As of May 11, there were 143 detections reported nationwide, affecting 29.9 million birds.
About the virus
Avian influenza (AI) is caused by an influenza type A virus that can infect poultry and is carried by free flying waterfowl such as ducks, geese and shorebirds. The HPAI H5N8 virus originated in Asia and spread rapidly along wild bird migratory pathways during 2014, including the Pacific flyway.
The HPAI H5N8 virus has mixed with North American avian influenza viruses, creating new mixed-origin viruses. USDA has identified two mixed-origin viruses: the HPAI H5N2 virus and new HPAI H5N1 virus. The new HPAI H5N1 virus, which has been identified only in the Pacific flyway, is not the same virus as the HPAI H5N1 virus found in Asia, Europe and Africa that has caused some human illness.
The HPAI H5N2 virus has been detected in the Pacific, Mississippi and Central flyways. The HPAI H5N8 virus has been detected in the Pacific and Mississippi flyways.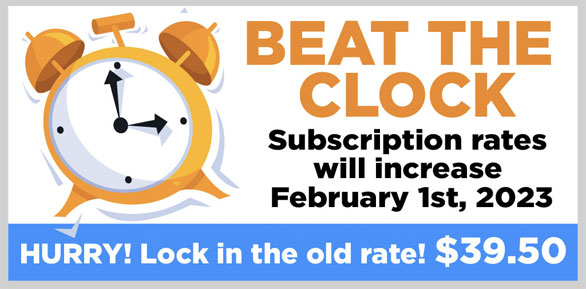 STAY INFORMED. SIGN UP!
Up-to-date agriculture news in your inbox!