This time of year gives us an opportunity to reflect on improvements we can make in our life and what we can do to improve our farming operations. As you look at your farm and your management decisions, remember this quote by Benjamin Franklin, "By failing to prepare, you are preparing to fail."
Winter brings many challenges but especially to those who raise livestock and need to manage any amount of manure. Manure management can be tough during the best of conditions, but during the winter months the challenge can be compounded by bad weather, worse field conditions, and the incredibly high risk of runoff from application sites.
Managing manure storage facilities to avoid winter manure application is the absolute best-case scenario.
In eastern Ohio, we do not currently have the restrictions of S.B. 1 that are in place in the Western Lake Erie Basin that limit manure application on frozen and snow-covered ground.
To keep these restrictions from being applied statewide, it is important for everyone to do their part. The least favorite part of any SWCD employee's job is to be called out on a manure complaint; we want to work with and help the landowners in our community, not add to their stress.
With a little planning and proper management, these unfortunate situations can almost always be avoided.
In keeping with the Farm and Dairy "5 things" theme this month, here are five guidelines for winter manure application.
1
Time your application
If it can be avoided, do not apply manure to frozen, snow covered, or saturated ground. We cannot stress this enough; soil that is frozen or saturated won't absorb the manure and runoff will happen, sometimes in an amount that can result in a direct discharge into waters of the state.
It can be even worse with snow-covered ground. Think of it this way, when the snow melts where will the water go? If manure is spread on top of snow, wherever the snowmelt goes it will take the manure with it, and this is made even worse if it rains on the snow.
The best way to protect yourself is to manage your storage facility so that you can make it from mid-December to mid-March without having to make a manure application. But what happens if a farmer does not have four months of storage, or if there is an unforeseen emergency?
2
Have a plan
Livestock farmers should have a plan in place for winter manure application, and it starts by looking at soil tests. One of the worst things that we can do is continue to spread manure on the same couple of fields year in and year out until the phosphorous levels are sky high.
Current soil tests are critical in planning for winter manure application. Pick fields that need the manure based on a soil test and are preferably located well away from any streams or ditches for winter application.
It would also be wise to pick fields that have less than a 6 percent slope. Inject the manure if possible, or immediately incorporate a surface application with tillage. But remember this is winter in Ohio, sure we can get lucky and have some days where we can inject or incorporate, but more normally we do not.
Also, many producers in our county do not have fields less than 6 percent slope. Tillage pass on these fields would cause far more problems than it would to solve.
3
Surface cover
For frozen or snow-covered ground less than 6 percent slope, in an emergency situation, manure application should be done on fields with at least 90 percent surface cover. This could be a shelled corn field, but even better is a hay field, pasture, winter wheat field, or a cover crop field.
This will minimize the risk of manure running off of the site of application. On fields with more than 6 percent slope, application should be made in alternating strips on the contour of the hillside.
The strips can be 60-200 feet wide depending on how steep the slope is. If the field has existing contour strips only apply manure to alternating strips.
Application rate also needs to be considered, no more than 5 wet tons/acre of manure, less than 50 percent moisture, 10 wet tons/acre of manure more than 50 percent moisture, and 5,000 gal/acre of liquid manure.
4
Observe setbacks
It is critically important to observe setbacks for application on frozen ground. Do not apply manure within 200 feet minimum of grassed waterways, drainage ditches, streams, surface inlets, or ponds.
Another important practice is to not apply manure to more than 20 contiguous acres. There needs to be a 200-foot wide strip that separates areas of application that are 20 acres in size.
These setbacks are vitally important to keeping manure on the field, and may need to be extended depending on upcoming weather conditions.
5
Learn more
If you have any questions, contact your local SWCD. We can help you identify areas for winter application and make sure you are following the best management practices described here.
We can also develop Comprehensive Nutrient Management Plans for farmers that will detail fields, setbacks, and spreading practices to maximize the nutrient value of manure and minimize potential runoff events.
These plans are also helpful in planning applications throughout the year to minimize any winter manure applications. It is important to remember that manure is valuable, and it is also important to return that value in the form of plant nutrients and organic material to our crop fields as responsibly as possible.
Proper planning can result in better crop yields and lower commercial fertilizer bills, as well as increased value to your cropland. However, it is hard to keep this optimistic attitude if the storage is almost full and it is the middle of January.
By following these five tips, you should be able to avoid any runoff events from winter manure application and the problems that they can cause. Also, don't forget to contact your local SWCD when faced with these tough situations; we would be happy to help you follow the best management practices that suit your farm.
Related stories
5 things to leave behind in 2017
5 precision agriculture technologies to watch in 2018
5 tips for a better farm marketing plan
5 things on farm bill wish list
5 ways to kick 2018 into gear
5 pasture improvements to begin in January
5 don'ts for a happy new year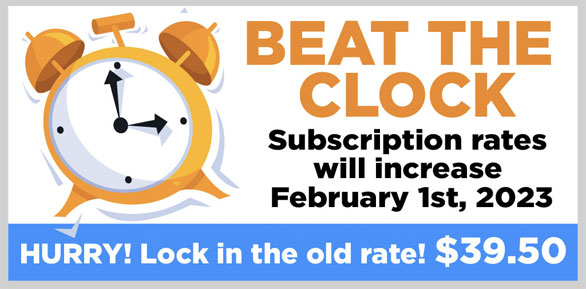 STAY INFORMED. SIGN UP!
Up-to-date agriculture news in your inbox!