Hello Again,
A deep red Gerber daisy from my daughter for Mother's Day. A soft pink geranium that was given to us by our Master Gardener adviser. My lavender wisteria that was gorgeous in May continues to bloom here and there. Mother Nature has outdone herself on providing a rainbow of colors around my house this summer.
I am not sure if it has been the excessive rains from this spring or the hot days of summer, but my flowers look awesome this year. I have heard other comments from individuals on how well their flowers are doing this year. I think we owe Mother Nature a big thank you, and I am sure the honey bees are thanking her for providing them with an endless buffet to sample from.
With those honey bees busy flitting from flower to flower, the production of honey has to be on the rise. Are you a producer of honey that may have limited storage? Your local Farm Service Agency can now provide you with a Farm Storage Facility Loan (FSFL) for honey.
Eligibility requirements for the FSFL borrower include:
• Be a producer of an eligible honey floral source
• Have a satisfactory credit rating
• Demonstrate the ability to repay the debt
• Demonstrate a need for honey storage
• Provide proof of multi peril crop insurance if offered OR have Non Insured Assistance Program coverage
• Be in compliance with USDA provisions for HELC and WC
• Be determined actively engaged in farming
To determine if you are in need of additional storage for your honey, FSA will take the average of your most recent three years of honey requiring storage. We will then determine the storage needed for one year's honey crop.
Honey storage facilities must be built according to acceptable design guidelines from NIFA or a land-grant university. The structure must protect the honey from sunlight and rain, built to support the snow load for the area and have proper drainage. Honey storage facilities must have a useful life span of 15 years.
There is a loan application fee of $100 to apply for a Honey Storage Facility Loan. If you are interested in a Honey Storage Facility Loan, contact your local Farm Service Agency with any questions you may have or to schedule an appointment to apply.
Until next week, remember to take time to stop and smell the roses.
That's all for now,
FSA Andy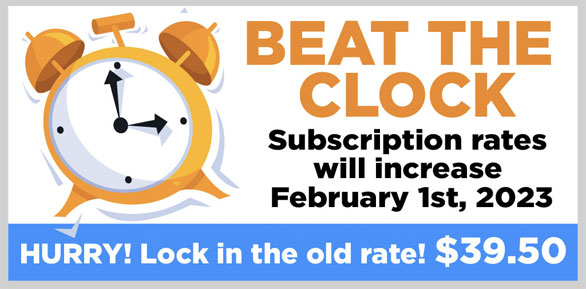 STAY INFORMED. SIGN UP!
Up-to-date agriculture news in your inbox!