The joys of country living are far too many to name and number. The downside only stands up to be counted once in a great while. This past weekend a friend of mine experienced that downside in a most horrid way.

Cyndy and her daughter Aemee have raised and enjoyed pygmy goats for many years, traveling around to shows and meeting hundreds of other goat lovers over those years.

During this time, Cyndy was also working at developing a good line of breeding stock, and each spring had baby goats to sell.

This spring had been a good one, and all the babies born on her Ashland County farm have gone to new homes. Many of them will be shown and all of them will be enjoyed for the cute little creatures that they are.

But over the years, Cyndy and Aemee have chosen to keep a few of their favorite mama goats as pets.

Friday night, Cyndy and her husband, Jack, were about 40 minutes away, about to enjoy a restaurant meal, when their daughter Aemee called on their cellular phone.

She was frantic, so upset that Cyndy wasn't sure she was hearing her right, but she thought she made out the words, "killing the goats."

Aemee, 18, had just returned home alone when she heard the horrid wails of the goats. She then saw a neighbor man who said, "I've called the police. My dog is hurting your sheep and I can't make him stop."

Aemee was so frightened she ran to the house and couldn't bear to look to see which of their goats was being attacked.

The dog was not just a dog. It was a wolf-hybrid who had been allowed to roam the neighborhood for most of its 3 years of life.

Cyndy had repeatedly complained to the owners, asking them to keep the animal away from her barn and pastures. Many times Cyndy had told me she was worried about the situation, saying she'd come home to find the wolf dog hanging around her barn – again.

She had talked with the owners shortly after they got the wolf dog, saying she felt intimidated by him. They assured her they would take the dog to obedience school, keep him confined, train him well.

Cyndy feels sure that none of those things ever happened. Every time she attempted to talk to the owners about the brewing situation, they said, "Oh, he wouldn't hurt anything."

Aemee called another friend who could get to the farm before Cyndy could. When Barb arrived, the pygmy goat that had been attacked was still alive, but blood loss from multiple bite wounds and dragging trauma indicated there wasn't much that could be done.

When sheriff's deputies arrived, the large wolf dog was still raging, and when it turned on its owner and made a move to attack, the sheriff drew his gun and shot the animal.

By the time Cyndy arrived back home, both animals were dead. It was Cyndy who was now raging.

As she said, she doesn't blame the animal. He was following his wolf-born instincts, and had been placed in a situation in which he was given too much freedom to develop his predatory nature.

The sheriff deputies and dog warden told Cyndy to place a value on the lost pygmy goat. She was a pet, one which was going to live out its life there. How do you place a value on such an animal?

For Aemee, listening to the wailing bleat of that mild-mannered pet as it struggled is something she will never forget.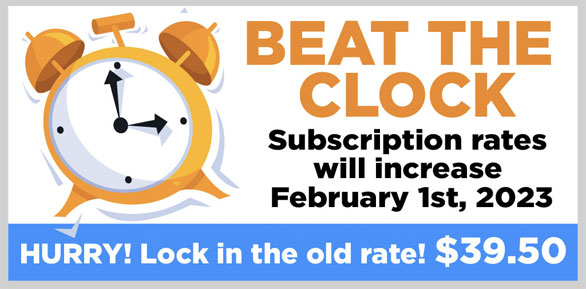 STAY INFORMED. SIGN UP!
Up-to-date agriculture news in your inbox!