"In the end we will conserve only what we love; we will love only what we understand; and we will understand only what we are taught."
— Baba Dioum
From the many hours playing and exploring with my siblings and cousins, hunting for game or mushrooms, or just taking a relaxing walk, some of my favorite childhood memories took place in the woods on my family's farm.
My love of the outdoors started early and carried over into my adult life. With my position at Harrison SWCD, I get to work with landowners in order to conserve these resources for future generations.
Baba Dioum's quote rings true; without being introduced to the outdoors, I probably would have never developed such a passion for conserving the environment.
Children and nature
So this year I recommend that everybody take some time out of their busy life to go for a walk in the woods and take a child with you.
Whether it is your son or daughter, grandchildren or a whole class of students, let children explore nature with you or even on their own.
Encourage them to get dirty, turn over rocks, climb a tree, lay on the ground and look at the trees. These are the ways children learn — not only from a book or a screen, but by seeing and doing.
Answer the questions that they come up with. You will be amazed by the kinds of things they ask about, believe me.
If you don't know the answer look it up or find someone who does. Your local Soil and Water Conservation District or extension office is a great place to start.
Learn
And don't be ashamed if you don't know, you are never too old to learn something new.
For those of you who don't have a woodland on your property there are state parks and forests, metro parks, and even a national park all within the state of Ohio.
Remember, it's a new year, so get out there and inspire the love of nature in a child today.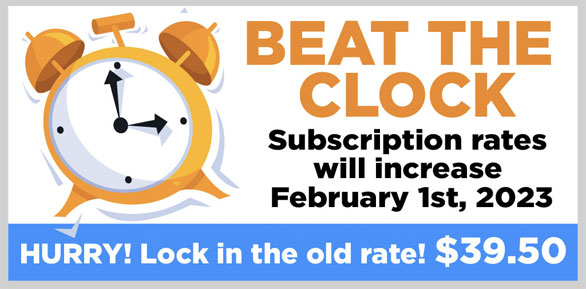 STAY INFORMED. SIGN UP!
Up-to-date agriculture news in your inbox!