Hello from Hazard!
Item No. 1063 may have been the most popular Hazard item to date. We are still getting correct answers. We revealed that it is a check row wire, or check-link chain, for a John Deere corn planter.
We heard from: Bud Sanor; John Canankamp, Wooster, Ohio; Robert Halstead, Canfield, Ohio; and Christ J. Hershberger, Navarre, Ohio. Thanks to all who responded!
---
Still waiting to hear on Item No. 1064, which was submitted by Ralph Farnsworth, of New Haven, Vermont. This one may go down as a mystery. Farnsworth believes it is some sort of buckle, but he isn't certain.
---
We'll move on to Item No. 1065. James Stewart, of East Liverpool, Ohio, submitted the item. He took pictures of it when he was out west at the Laura Ingall's farm.
Do you know what it is?
Email responses to editorial@farmanddairy.com; or respond by mail to: Hazard a Guess, c/o Farm and Dairy, P.O. Box 38, Salem, OH 44460.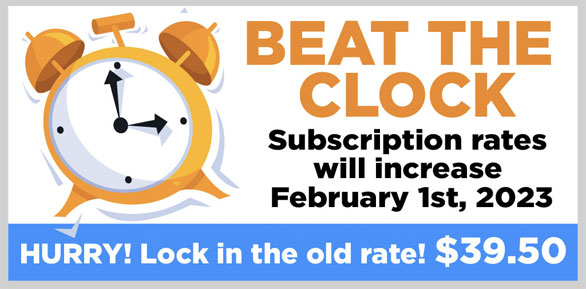 STAY INFORMED. SIGN UP!
Up-to-date agriculture news in your inbox!