Recently, here in Monroe County, Ohio, there were two fatal farming accidents within a week of each other. My thoughts and prayers are with both families who suffered these tragic losses.
I do not claim to know the circumstances surrounding these accidents, but it does make me think about how quickly accidents happen.
In a flash
My husband had an injury to his hand and lost the tip of a finger in a square baler a couple of years ago. He knows how to use a baler and the dangers, but in a split second, he made a decision (or had a reaction) that caused him injury.
It seems that in our busy lives these days we are easily distracted. I just want to take this opportunity to remind everyone to be aware and focus on the task at hand. We owe it to our loved ones and ourselves to do our chores in the safest, most conscious manner.
The following safety tips were obtained from the National Society of Safety Engineers.
Educate yourself about farm equipment. Read and follow all instructions according to the equipment's operation manual.
Attend farm safety workshops in your local area.
Contact your local Extension or Farm Bureau office for information about programs, training and other resources relating to farm safety.
Conduct regular equipment inspections, which can prevent farm-related injuries by identifying problems and hazards early.
Don't wear loose clothing while entering confined spaces such as grain bins, silos and hoppers to prevent entanglements.
Install ROPS (Rollover Protection Structures) and use them on tractors.
Use seat belts while operating all farm equipment, especially tractors with a ROPS.
Do not allow passengers to ride with you.
Be very cautious on rural roadways.
Be familiar with hazardous chemicals.
National Farm Safety and Health Week will be Sept. 21-21. Visit www.necasag.org/ for more information. Other good sources of safety information are www.osha.gov, www.cdc.gov/niosh and http://research.marshfieldclinic.org/children.
Please, farm safely!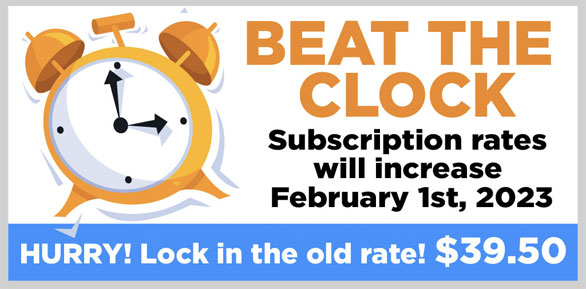 STAY INFORMED. SIGN UP!
Up-to-date agriculture news in your inbox!