80 years ago this week. C.A. Fromm of Reedurban was elected secretary of the Stark County Agricultural Society. He succeeds Ed. S. Wilson, secretary for 11 years who resigned to accept the position of manager of the Ohio State Fair.

Railroads have granted reduced rates for any farmer attending the Farmers' Week at Ohio State University in Columbus

50 years ago this week. A gift of 350 acres in Erie and Sandusky counties has been accepted from Toledo industrialist William E. Levis by the Ohio Agricultural Experiment Station. Director L.L. Rummell says a new type of research for the station is contemplated on marshland on the farm which faces Sandusky Bay. The farm also will be used for cattle feeding to develop soil conservation practices for heavy soils common in the Lake Erie section.

Rummell says: "This farm is peculiarly adapted for research purposes on this type of heavy soil and can be used for tests with canning crops and sugar beets." Although the experimental station has been offered several farms in recent years, this is the only one accepted. Rummell explains that experimental lands must meet specific requirements and be adapted to research projects.

25 years ago this week. Bell System telephone companies have been advised to concede a point to the women's movement and list both husbands' and wives' name in their directories at no extra charge. American Telephone and Telegraph Co. notified the Federal Communications Commission that it had made the recommendation to its subsidiaries, including Bell.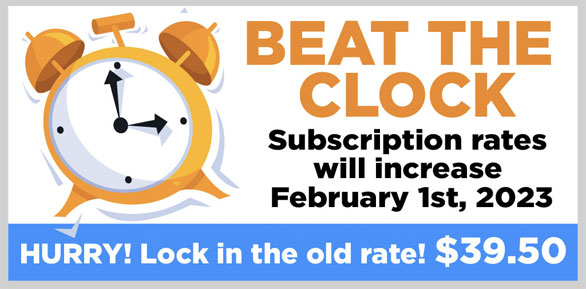 STAY INFORMED. SIGN UP!
Up-to-date agriculture news in your inbox!