About two years ago I finally decided to sell my 1946 John Deere A tractor. I had the tractor for several years and during that time I learned much about John Deere tractors.
It was always a means of enjoyment for me to work on it once in a while and try to make it as original as possible. My wife Myrna and I enjoyed driving it in our Hartville Old Fashioned Day parade. One year we won first place in our category at the parade. We were proud of it and it was a lot of fun.
Since I no longer have my tractor I decided to get a 1987 Chevrolet Silverado pickup truck from our youngest son Dale. I have many plans to restore the truck and make it as original as possible. I have already started on my project and little by little it is shaping up.
Some people would look at an old truck or car and conclude the best thing to do with it is junk it. The more I look at my old truck the better I like it. Every means of restoration I do on it, the more glad I am that it is not in a junk yard. I see its potential and I am excited about the finished project.
There are many challenges that go along with a restoration project. For example, it is not always easy to locate parts when you need them. However when you do find them and they fit and work properly it is a great satisfaction.
Shaw gave us this and I quote, "There are those who see things as they are and ask 'Why?'" But there are others who see things as they could be and ask "Why not?"
My goal for the truck is not to junk, but to restore it. I want to make it look and run as close to new as I can.
"For God so loved the world that He gave His only begotten son that none should perish but that all should have everlasting life" John 3:16.
When we are born again "Old things pass away and behold all things become new" II Corinthians 5:17.
When you ask Jesus Christ to forgive you of your sins and make Him your Lord and Savior He does not restore your life, He give you a new life. "Old things pass away and behold all things become new" II Corinthians 5:17.
If Jesus Christ is not your Lord and Savior confess your sins and ask Him to forgive all your sins and your old life will become new. God loves you.
THINK ABOUT IT.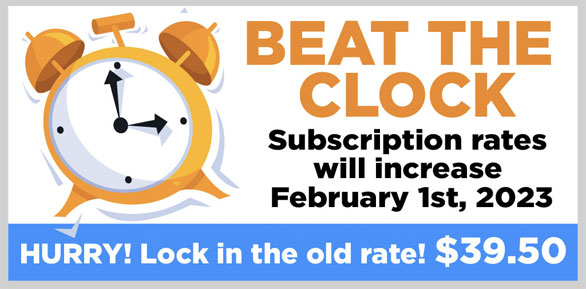 STAY INFORMED. SIGN UP!
Up-to-date agriculture news in your inbox!