Driving into the office today, I heard a quick plug for an urban agriculture program on my local public radio station. The short tagline said the group's mission was to create a "socially just" local food system, among other goals.
It's been bugging me ever since.
What does "socially just" mean? Does that imply that the rest of the area's farmers are somehow working in a socially unjust system? Are they morally irresponsible? Ethically blind? Are we oppressing others?
Some say yes.
"A market economy will not ensure social justice," writes John Ikerd, University of Missouri professor emeritus of ag economics.
"Economic disparity inevitably creates a sense of social injustice, and an unjust society is neither stable nor sustainable," Ikerd adds in an essay, Sustainable Agriculture: A Question of Social Justice.
He then turns that meaning toward agriculture, writing, "… food and farming systems that do not accept responsibility of ensuring that all have adequate food, clothing and shelter are not sustainable."
I get it, and yet I don't. Of course, we want everyone to have access to basic needs, and farming has always been part of a bigger picture — it's the very nature of what we do and the product we provide. But lay the problems of global food deserts (the new buzzword for geographic pockets with little or no access to foods to ensure a healthy diet) on farmers' backs? That's a heavy burden.
We are privileged to farm, to plant a seed, watch it grow and harvest the bounty. And I don't know any farmer who takes that privilege — that responsibility — lightly. In fact, I would say the circle of life that surrounds agriculture — plant and animal, food and fiber — gives farmers a greater sense of spirituality than many other industries.
So are farmers socially unjust?
I say no.
I suggest, instead, that society currently expects three things from farmers. First, produce high quality and safe food. Second, protect the environment. Third, treat farm animals humanely.
If we can farm with those three goals in sight, we work within our own socially just contract. Every farmer, every link in the food chain, needs to make decisions based on those expectations. To do anything less is unconscionable.
But don't tell me farmers are responsible for obesity, or the country's skyrocketing rates of diabetes, or for limited retail sources of food in Chicago.
I guess my indignation comes from an uncertainty of exactly who is defining "socially just agriculture," and exactly how far they're willing to stretch that edict. Who gets to define the "right way to farm"?
Farmers do have a very important social contract, but don't try to place the world's woes on their shoulders.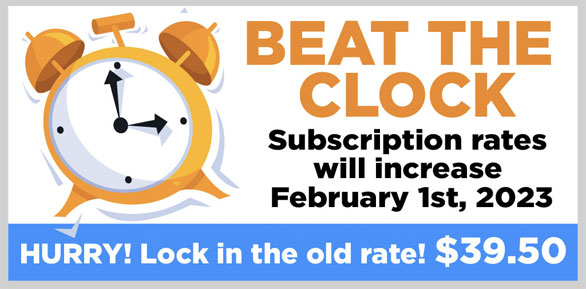 STAY INFORMED. SIGN UP!
Up-to-date agriculture news in your inbox!