Recently, two trash removal devices were purchased to fight against plastics, small pieces of contaminants, and general litter in Lake Erie. One is for the water, and the other is for the sand. The robots are efficient, effective, and environmentally friendly, and they are a valuable tool for cleaning up the lake and other waterways.
The Freedge aims to reduce food insecurity and food waste in communities all over the world. The movement promotes equal access to healthy food through public refrigerators that are used to share fresh food, fruits and vegetable. The movement is relatively new with the first community fridges appearing in 2016 in Europe. It became a worldwide effort and the movement has grown rapidly in recent years because of the pandemic, with over 1,000 community fridges operating in Europe, Canada and the United States.
CAPS was selected for its innovative effort to use an agricultural focus to expand student learning and meet the needs of the whole child, according to a release from the Pennsylvania Friends of Agriculture Foundation, which nominated the program for the award.
Scholarships are being offered to college juniors or seniors from the Mahoning or Shenango valleys who are studying journalism or a related field.
Simply Slavic, in partnership with Modern Methods Brewing Co., is offering a scholarship for students attending Youngstown State University. 
The Friends of Magee Marsh and the ODNR have completed renovations to the Magee Marsh Visitors Center and the boardwalk. It is the first point of entry to Magee Marsh for bird watchers from all over the world. "I think Magee Marsh should be on every birder's bucket list," said Mary Mertz, ODNR director.
If rural hospitals like the ones Dr. Beth Piccione oversees in Lawrence and Mercer counties aren't supported, vulnerable people won't be just inconvenienced, "they'll be in dire straits."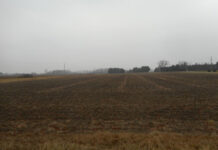 Thomas A. Herr, Jr. and Jennifer M. Herr in Fulton County have become the sixth Ohio farm owners to join the Farmland Preservation Program this year.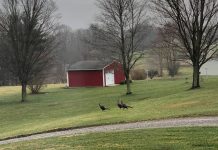 The Ohio Department of Natural Resources Division of Wildlife invites landowners to enroll their property in the Ohio Landowner-Hunter Access Partnership.
The Hicks and Hayseeds 4-H Club will be cooking a Memorial Day meal for the Kendall Home residents, May 26.