SALEM, Ohio — Although our region got off to a wet and cold spring, forage experts say the hay crop is rapidly maturing and approaching normal growth and maturity for this time of year.
Hay storage stocks are down from 2017 levels in Ohio and Pennsylvania, and across most of the nation, but that could soon change as harvest begins.
"If we get that break in the weather, we're going to see a lot of alfalfa going down," said Rory Lewandowski, Ohio State University Extension educator in Wayne County, and the co-author of a recent report on the progress of first cutting.
Lewandowski said area farmers are approaching the 32-38 percent neutral detergent fiber (NDF) levels -— a measurement that determines alfalfa forage quality and when the crop should be cut. The ideal NDF depends on the type of forage and the intended use, and producers should remember that NDF will usually rise 3-6 percent after the alfalfa crop is cut.
On time
Mark Sulc, also a co-author and OSU Extension forage specialist, said that despite the slow start, it looks like first cutting will be on time for many Ohio producers.
"We were expecting it to be at least a week late, but I don't think it is," he said.
Inventory, production low
The National Agricultural Statistics Service reports that hay inventory in Ohio was 280,000 tons as of May 1, compared to 415,000 tons at this time last year.
In Pennsylvania, 460,000 tons were in storage, compared to 520,000 tons a year earlier.
Across the nation, all hay stored on farms as of May 1, 2018, totaled 15.7 million tons, down 36 percent from a year ago. Disappearance from Dec. 1, 2017, through May 1, 2018, totaled 70.6 million tons, compared with 71.4 million tons for the same period a year earlier.
The statistics service says that lower production in 2017, coupled with a higher cattle inventory as of Jan. 1, 2018, are to blame. Also, April snow in the Northern Plains, and dry pasture conditions stretching from the Southwest to the Southern Plains have extended supplemental feeding, further reducing hay stocks.
Balancing act
While farmers need dry weather to harvest hay, they also need the time. Many in the Farm and Dairy readership area have been busy with late spring planting and hauling manure, and are just now getting ready to consider harvesting their forage crops.
In addition to plant height and maturity stages, producers should also pay close attention to the height they cut the crop.
According to Dwane Miller, Penn State University Extension educator, cutting too low can deplete the crop's energy reserves and cause issues with regrowth.
Alfalfa hay can generally be cut lower, because it stores carbohydrates below the ground, in the taproot. However, cutting too low can damage alfalfa by adding additional soil and ash content to the remaining stems.
A good rule of thumb is to leave at least 2 inches in alfalfa stands.
Harvest height
In stands of grass hay, a minimum of 3 inches should be left, because grass hays store their energy above ground in the stem base or in the tillers. If a grass hay is harvested during the same year it was established, leave at least 4 inches of growth.
Mixed stands should be managed according to the predominant species, and the species you want to maintain. Predominantly alfalfa stands should be cut at no less than 2.5 inches, and grass stands with some alfalfa should be cut at no less than 3 inches.
For more information about harvesting forages and calculating your NDF in alfalfa stands, visit the OSU CORN Newsletter at agcrops.osu.edu/newsletter/corn-newsletter/, and click on the article titled Estimating Fiber Content of Alfalfa in the Field.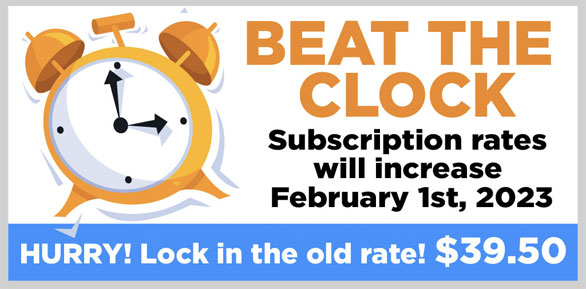 STAY INFORMED. SIGN UP!
Up-to-date agriculture news in your inbox!