WARREN, Ohio — "Self-care. There isn't a pill for that," said Holly Maggiano, a neurologist in Warren, Ohio. "There isn't a pill that gives you the same benefits as time outside."
Maggiano, who works with people who have physical, cognitive or emotional difficulties, founded the nonprofit Earth Angels Farm in 2012 to help her patients and others focus on agriculture and healthy living.
The organization is volunteer based and one of 177 Green Care Farms in the U.S. These farms combine agricultural activities and care services to improve the health of vulnerable populations.
Maggiano preaches five things that impact an individual's wellbeing; sleep, nutrition, exercise, environment and positive thinking.
"The majority of our participants deal with emotional problems of anxiety and depression," she said. "These issues make them less reliable and inconsistent in attendance at a vocation, limiting work opportunities."
When they can't hold a job, they become further isolated, she said.
The farm focuses on helping people connect. The nonprofit finds patients and others a place to work with plants, animals and other people toward a common goal.
There is not one location of the "farm," but they have partnered with several sites, including Warren Greenhouse and Hillside Rehabilitation Hospital and the California Palms Addiction Recovery Campus in Austintown.
Michael Paquet and his family own the greenhouse, which has been serving the community and helping vulnerable populations for more than 40 years.
"With our innate love of nature, horticulture provides a wonderful foundation to improve the quality of life and health," Maggiano said, "Learning to care for plants and animals reduces stress, builds self esteem and helps people make connections and have a purpose."
Farmhouse
In January, Cliff Robinson, with the assistance of Realtor David Zamarelli, donated a house to the nonprofit. Now called Earth Angel Farmhouse 908, it is across the road from the Warren Greenhouse and will serve as a home base for many projects.
Built in 1926, the house needs a lot of work. The goal is to teach people vocational skills as they work to renovate the house, Maggiano said.
As the sunlight shines through the ceiling in an upstairs bedroom, Maggiano and Abbe Turner, farmer and member of the Earth Angel team, mention the next step is to write and secure grants.
The house is located at 908 Ratliff Avenue, NW, Warren, in the heart of a food desert.
"Like all our projects, the farmhouse will encourage healthy meals, green initiatives, a positive mindset, and instill a sense of purpose in those involved," Maggiano said. "It will be a place were we can gather, share a healthy meal and connect with one another."
Shepherding
Not far from Farmhouse 908 and Warren Greenhouse, Earth Angel Farm offers therapy through a shepherding program. Participants work with goats and herding dogs to learn shepherding skills.
"Many of the participants in the program are veterans suffering from post traumatic stress disorder. Learning to care for the goats helps them cope and heal," said Turner, who owns Lucky Penny Farm in Portage County and provides the goats.
"Caring for the goats as they graze is very therapeutic and helps them connect with animals, nature and the other people in the program," said Turner.
Turner brings six to eight goats at a time, sets up a solar-powered electric fence and lets the goats roam.
The goats graze on eight open lots with some residents in the neighboring homes and some homes boarded closed.
"You've got to start somewhere," Turner said. "We're putting time and resources into the community. Urban agriculture has been done — and done well — in big cities like Cleveland and Pittsburgh, this is our go at bringing it to Warren — and making a difference."
It brings people out of their houses, she said.
"It gets people talking and starting to build a community in an area of despair."
"I've heard gun shots as the goats graze," Turner said. "But fear isn't a reason not to do it."
Raising funds
In effort to keep their programs going, Earth Angel Farm started goat yoga fundraising events. They are trying to raise $15,470 for the farmhouse renovation. They hosted a goat yoga event June 14, 28 and July 14.
They have also partnered with Modern Methods Brewing Company in Warren, which named a beer Farmhouse 908 and hosted a beer and cheese pairing event May 23. The beer is still on tap with a portion of the proceeds going to the farmhouse.
"The goal is to make this place a save haven, a place they can get good, healthy meals and then replicate the model," Maggiano said.
The food pantries are doing what they can with what they have, she said. But their goal is to start growing more food and providing it to the community.
"Holly's vision is that food can heal. Her therapy prescription is time outside. I'm here to help — it's a good story, with everyone working hard. That's what keeps me here," Turner said about her continued efforts in downtown Warren.
"That's what we are all here to do — help each other," Maggiano said.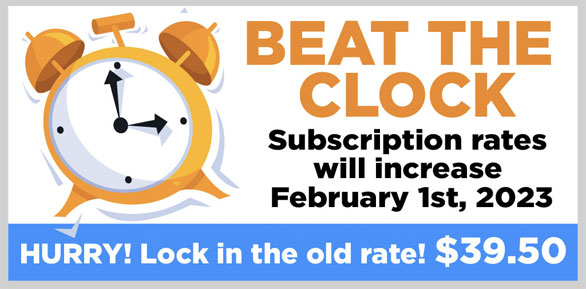 STAY INFORMED. SIGN UP!
Up-to-date agriculture news in your inbox!