DULUTH, Ga. — AGCO Corporation awarded a $2,400 National FFA Scholarship to Elizabeth Heitkamp, a 2008 graduate of Versailles High School.
The award was made during the 81st National FFA Convention held in Indianapolis.
Heitkamp is the daughter of Gary and Denise Heitkamp of Versailles, Ohio.
The recent Versailles High School graduate is attending Ohio State University and plans to major in Agricultural Communications.
* * *
ASHLAND, Ohio — On Dec. 3, the
Mapleton
FFA Parliamentary Procedure teams competed at the District II, Sub-District B Contest.
The senior team consisted of President Jonni Rohr, Vice President Christine Ritchie, Treasurer Jared Wynn, Secretary Shelby Rohr, Reporter Diana Burton, Student Advisor Brittany Telakowicz, Sentinel Emily McKinley and discussion members Olivia Whitaker, Deandra Lowman and Shelby Emmons.
The senior team placed second with a score of 1052.77, which qualified them for the district contest at Northmor High School.
This year, the chapter had two junior teams compete in the contest.
Junior team A consisted of President Jordan Puster, Vice President Stacy Watts, Treasurer Michael Nichols, Secretary Sarah Cepero, Reporter Kaylee Hall, Student Advisor Quintine Turk, Sentinel Katie Paramore and discussion members Zach Stroub, Katie Mennell and Melissa Miller.
Junior team B included President Hayley Younce, Vice President Brooke Jones, Treasurer Aubrey Edwards, Secretary Kelsey Diederich, Reporter Taylor Dillard, Student Advisor Jeffrey Smith, Sentinel Katie Paramore and discussion members J.J. Pickering, Casey Hildebrant and Katie Mennell.
This year was the first time junior teams were able to advance to the district contests.
Advancing to the District II Contest will be junior team B, which placed second at sub-districts.
* * *
SULLIVAN, Ohio — The
Black River
FFA chapter held its annual can food drive.
To make it more interesting, the club had a competition between classes. The Advanced Ag class won and will have a pizza and movie night.
There was a total of 358 cans of food collected.
The food was donated to the West Salem food bank.
* * *
CRESTON, Ohio — Members of the
Northwestern
FFA participated in the County Parliamentary Procedure Competition at Triway High School Nov. 25.
Members of the Ag Science I classes competed at the junior varsity level and older members and officers competed at the varsity level.
The first junior varsity team consisted of Mitchell Dillon, Jozsef Fekete, Sarha Flinn, William Frankenburg, Amber Franks, Savannah Gregan, Travis Holcomb, Kaitlyn Karickhoff, Stacie Kingsbury, Mackenzie Mehrl, Misty Meuer, Alyson Michael and Marla Walton.
The second team consisted of David Coiner, Kelsey Geitgy, Addie Hastings, Tessa Hershey, Sabrina Johnson, Elissa Lindeman, Sara McWilliams, Anna Miley, Alyssa Obermiller, Chelsea Odenkirk, Kelsie Shearer, Jessica Stevens, Joshua Switzer, Tessa Topp, Kent Way and Jessica Wiandt.
The first team listed placed sixth and the second team placed third.
The varsity team consisted of Kyle Schirm, Karly Berry, Kelsey Bowers, Jerrin Hill, Jessica Wellert, Zach Hottel, Rachael Gortner, Zane Dilyard, Travis Clark and Olivia Stover.
The team placed second and will be advancing to the District Competition at Northwestern High School Dec. 8.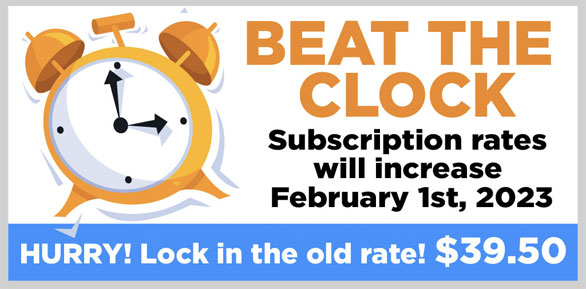 STAY INFORMED. SIGN UP!
Up-to-date agriculture news in your inbox!