ROCHESTER, Pa. — The Big Knob 4-H Livestock Club will hold a meeting Oct. 13 at 7 p.m. in the Big Knob Grange Hall basement, Rochester.
All boys and girls between 8 and 18 as of Jan. 1, 2009, are eligible to join the club.
Members will expand their knowledge about working with market beef, poultry, sheep and swine projects.
For more information, call the Penn State Cooperative Extension in Beaver County at 724-774-3003.
* * *
AURORA, Ohio — The 4-H group
Creatures-N-Features
went to the Geauga County Fair and come back with many prizes.
We all had fun and we will set even higher goals for next year.
Following are the classes and placements:
— Connor Bowen, first, grand champion, rabbit showmanship; first, rabbit breed.
— Lauren Bowen, second, rabbit showmanship; second, rabbit breed
— Cora Joy Carson, first, dog obedience; third, dog showmanship
— Emma Jane Carson, first, dog agility; second, reserve grand champion dog agility
— Kaitlin MacIntyre, first and second, sheep ewe pair; first, sheep shearing, junior division
— Megan MacIntyre, first, dog obedience; first and second, horse photography, junior division
— David Ritz, second, rabbit, reserve champion
— Michaela Ritz, first, rabbit, grand champion silver marten; second, reserve champion in rabbit showmanship
— Christian Ward, first, dairy judging; second, quail judging
— Livia Ward, second, rabbit judging; fourth, rabbit-litter pen.
* * *
JEFFERSON, Ohio — The 11th annual
Ashtabula County
4-H Foundation Pig Roast was held Sept. 20 at the fairgrounds in the expo building.
The evening started with great food and was followed by the Gary Heaven Auctioneers and the items for auction donated by local 4-H clubs and Ashtabula County community businesses.
This year the foundation has elected two new members to the board.
The first is Jaime Marrison, a 4-H supporter who has her own club and works at Hofstetter Jewelers.
The second is Kelly Kanicki. She is also a supporter of 4-H with her own club and dedicates time to other Extension programs like master gardeners and 4-H advisory committee.
In preparation for the annual pig roast the group had much to do. Entering and gathering items for auction is the biggest part of the pig roast.
Planning of the food, organization of the program and expo building at the fairgrounds are also major parts of the planning for the event.
Each member works very hard to ensure the program is a success. The funds collected each year by the 4-H Foundation go toward programming and scholarships throughout the year.
This year the foundation gave out more than $7,000 in scholarships to graduating seniors, grants to camp participates and county programming.
All of this could not be done without the help and continuing support from the community.
The 4-H youth development program thanks and appreciates all the foundation does to support the program.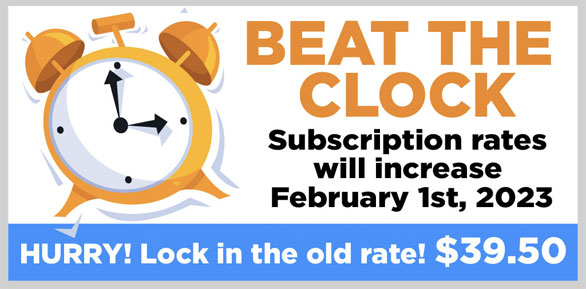 STAY INFORMED. SIGN UP!
Up-to-date agriculture news in your inbox!