REYNOLDSBURG, Ohio —The American Jersey Cattle Association has a new leader in its Living Lifetime Production Contest.
After ranking second in the two previous contests, Queen-Acres Barber Booper moved into first place May 3 with lifetime totals on Dec. 31, 2010, of 306,145 pounds milk, 14,664 pounds fat and 10,520 pounds protein.
Average daily production was 81.4 pounds milk, 3.9 pounds fat and 2.8 pounds protein.
Bred and owned by Rebeccah Lippy, Keymar, Md., "Booper" is a Very Good-88% daughter of WF/L&M Duncan Barber-ET. Three of her 10 lactations have exceeded 30,000 pounds milk, with the highest being 40,616 pounds milk in 365 days beginning at eight years of age.
That record ranks 21st all-time in AJCA production testing history.
The AJCA Living Lifetime Production Contest recognizes registered Jersey cows alive as of Dec. 31 of the contest year. Twenty-six cows met the minimum nomination requirements for the 2010 contest of 200,000 pounds milk, 9,500 pounds fat and/or 7,500 pounds protein.
The previous contest winner, Duncan Hibrite of Family Hill, holds the all-time records for official lifetime production with 343,620 pounds milk, 16,070 pounds fat and 12,601 pounds protein. She was owned by Ryan Lancaster, Tillamook, Ore.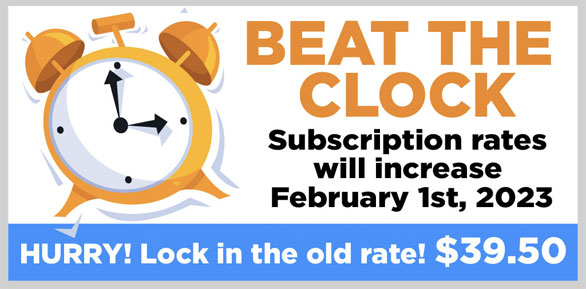 STAY INFORMED. SIGN UP!
Up-to-date agriculture news in your inbox!