SALEM, Ohio — Carroll County remains the leader in the number of Utica shale drilling permits issued during August.
According to the Ohio Department of Natural Resources activity report (takes you to a PDF and not a website, Carroll County drillers received another 25 new Utica shale permits last month. There are now a total of 134 permits issued for Utica shale wells in that county.
Permits were issued for multiple wells in Augusta, Brown, Lee, Fox, East and Perry townships in Carroll County. A total of 11 permits were issued in Loudon Township. All permits were issued to Chesapeake Exploration.
A total of 42 wells have been drilled in Carroll County to date; 16 are producing and 16 are waiting to be fracked.
Holmes
A new addition was added to the state permit list in August with Holmes County being issued its first permit. It was issued for a site in Prairie Township to Devon Energy Production Company.
Guernsey County
Guernsey County was also popular with six new permits issued. They were issued in Liberty, Wheeling, Londonderry, and Richland townships. The permits were issued to Enervest Operating LLC and Gulfport Energy Corporation.
A total of 13 permits have been issued in Guernsey County and there are five wells drilled there. There are two wells producing in the county, which belong to Anadarko E&P Company LP.
Harrison County
A total of five permits were issued in Harrison County in August. They were issued in Stock, Freeport and Washington townships to Gulfport Energy Corporation, Chesapeake Exploration, Chevron Appalachia and Gulfport Energy Corporation.
There are 10 wells being drilled and two wells are producing in Harrison County.
Jefferson
In Jefferson County, two permits were issued in Springfield and Warren townships to Chesapeake Exploration. That brings the total sites permitted in Jefferson County to 28, with 18 being wells in the drilling process. Five wells are waiting to be hydraulically fracked and there is one well online and producing.
Hydraulic fracturing is a process commonly used in oil development. It is a technique that cracks open rock layers to free natural gas.
Two permits
In Columbiana County, two permits were issued, which brings the total of Utica shale permits in the county to 49. There are 23 wells currently being drilled and nine waiting to be fracked. Both new permits were issued to Chesapeake Exploration.
Belmont County also had two new permits issued, one in Union and the other in Somerset Township. They were issued to XTO Energy Inc. and Gulfport Energy Corporation.
Belmont County now has a total of nine Utica shale permits issued in the county.
Single permits
Other counties to receive a drilling permit in August included Mahoning and Tuscarawas counties. The permit in Mahoning County was issued to CNX Gas Company LLC and the one in Tuscarawas County was issued to Sierra Resources LLC.
One permit was issued in Monroe County, issued to HG Energy LLC. Monroe County stands with 17 permits issued to well sites, with two wells drilled. There is one well waiting to be fracked and one well fracked.
Noble County now has two wells producing natural gas. Tuscarawas and Stark counties each have one producing well.
More Utica shale news.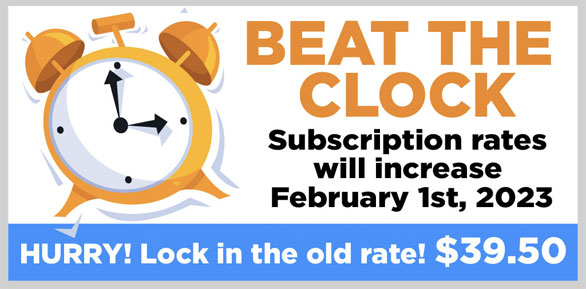 STAY INFORMED. SIGN UP!
Up-to-date agriculture news in your inbox!