(Scroll down for photos from this year's Ohio Farm Bureau Federation annual meeting. Updated 12/15/14)
COLUMBUS — Water quality. Taxes. The next generation. CAUV. More than 340 voting delegates of the Ohio Farm Bureau Federation met Dec. 10-12 to wrestle with ways the state's largest farm organization should address these hot topics.
Along the way, they honored Speaker of the Ohio House William G. Batchelder and William (Bart) Montgomery, of Fayette County, with the Distinguished Service Award; Carroll County's John Davis with their Cooperative/Agricultural Educator Award and Celeste Baumgartner, Butler County, with the Agricultural Communicator Award.
Membership change
Following a year-long study and discussion by a special committee and members, OFBF delegates approved changes to its membership structure, adding a new Our Ohio "supporter" class, designed for nonfarm individuals who are interested in supporting Ohio agriculture. Dues would be $25.
Delegates also approved changing the current "associate member" status to "community member." This is typically a designation for Nationwide Insurance policy holders who join Ohio Farm Bureau.
A "young farmer" member option was also approved, for individuals 18-24, with dues set at $25.
The "active" member classification was officially broadened to include individuals whose livelihood is affected by agriculture, meaning those who work in ag-related industries, but not direct production agriculture.
The changes were made in an effort to stem membership decline. Hirsch said OFBF membership fell 14 percent in six years, and had a 7,500 member drop this year alone.
Three-fourths of the organization's membership revenue comes from associate, or non-farm members, according to 2012 numbers.
Honorees
Fayette County farmer Bart Montgomery was an Ohio Farm Bureau youth participant in the 1940s, and as an adult served as treasurer and vice president of the Ohio Farm Bureau board of trustees.
In 1985, he was elected to the Nationwide board of directors and served nine years. He was on the board of directors for the Fayette County Landmark Co-op, served seven years on the United Producers board, was a 4-H adviser for 25 years.
Batchelder, from Medina County, was speaker of the House of Representatives for 30 years and returned in 2007 where he is completing his fourth consecutive term. He is the second-longest serving representative in the House.
Davis was state director of agriculture education for the Ohio Department of Education from 1987 to 1992 and also supervised vo-ag teachers in 16 northeast Ohio counties. He has received numerous honors including Vocational Educator of the Year, Ambassador of Agricultural Education and Distinguished Service Awards from the Ohio FFA Alumni Association and Central States Agricultural Education Supervisors.
He was director of FFA Camp Muskingum for 20 years, a position now held by his son, Todd.
Davis, a former Carroll County commissioner, is involved with two family farms.
Baumgartner, a Butler County Farm Bureau member, has been a Farm World correspondent for 25 years, and has written for Ohio Rural Electric's Country Living magazine, Ohio Outdoor News, Bird Watcher's Digest and wrote a farm and bicycling column for the Hamilton-Journal News for 19 years.
She has won writing and photography awards from the Outdoor Writers of Ohio (where she served as president from 2007-2009) and the Outdoor Writers Association of America.
Women's trustees
Farm Bureau delegates decided to end women-specific positions on the Ohio Farm Bureau Federation board of trustees.
After lengthy discussion on opening day of their annual meeting Dec. 11, the OFBF voting delegates approved a code change that would open the four regional women's trustee board positions to candidates from either sex.
The issue has been raised at the annual meeting for at least 15 years.
At the time of the vote, three of the 22 district trustees were women, in addition to the four regional women's trustees. Two of the three seated district trustees, Ellen Joslin and Joyce Payne, had previously announced their resignations from the board. In special elections during the annual meeting, Mike Bensman of Sidney and Karin Bright of Athens were elected to fill Joslin and Payne's terms, respectively.
As the new gender-neutral regional board positions come up for re-election, they will be open to either male or female candidates.
CAUV
Delegates discussed tax policy at length, specifically Ohio's current Current Agricultural Use Value, or CAUV, formula. They reaffirmed support for CAUV while agreeing to explore adjustments aimed at reducing volatility in valuation and addressing variations in agriculture across Ohio.
Property owners in 41 Ohio counties have received, or soon will, CAUV property tax estimates reflecting as much as a 200 to 300 percent increase since the last triennial update.
The CAUV is a differential real estate tax assessment program that lets farmland owners have their parcels taxed according to its value in agriculture, rather than full market value.
Proceed with caution
Williams County delegate Marvin Dietsch cautioned his fellow delegates not to push too hard for legislative changes to the CAUV formula.
"It's in our best interest to keep this thing updated with current figures," he added. "There are many urban areas that want to get rid of the CAUV.
"There's a lot of political pressure out there to destroy CAUV."
The state Farm Bureau recently presented four recommended changes to Ohio Tax Commissioner Joe Testa that could be accomplished through administrative action and would not require legislation. The CAUV agricultural advisory committee will consider the proposals after the first of the year.
Oil and gas updates
Delegates also adopted policy to seek oil and gas auditing standards to ensure accurate accounting of well production for tax and royalty calculations.
The new policy also supports the creation of a system that provides uniform verification of oil, gas and gas liquids production, as reported by the drilling companies.
With an eye to royalty lawsuits that have ensured in other states, the Ohio delegates are calling for a system that records production from each well head on monthly and annual basis; employs specified units of measure; and provides those production figures in a single, uniform format.
Water quality
The delegates were also keenly aware of water quality issues, particularly in the wake of the August ban on drinking water in the Toledo area.
Ohio Farm Bureau Executive Vice President Jack Fisher said, in his remarks to the delegates, that the Toledo incident was a game-changer.
"That changed farming. That changed the state of Ohio," Fisher said.
The farming community has the validation and credibility to be a resource toward finding solutions, Fisher added.
The delegates established policy that states the organization expects all farmers applying fertilizer or manure to complete the state's applicator certification program and to develop and follow nutrient management plans.
The farm group had previously committed $1 million to a Water Quality Action Plan that is working to get farmers certified to spread fertilizer.
County awards
The work of county Farm Bureau leaders and volunteers was recognized through County Achievement Awards.
Winners of the President's Award were Paulding, Carroll, Tuscarawas and Wayne counties. The President's Award signifies outstanding accomplishment across all program areas.
In addition to the programming-based awards, a special award was provided to counties who worked collaboratively to conduct special projects or events.
It was also noted that earlier in 2014, the state Farm Bureau earned American Farm Bureau Federation excellence in programming awards in all six categories,and Ohio counties received six of AFBF's 24 county excellence awards.
Collaboration awards
Farm Bureaus in Carroll, Harrison, Tuscarawas, Jefferson and Cuyahoga counties were honored for their roles in "Farmtastic Agventures," a series of Google Hangouts that brought agriculture into classrooms. Nicki Gordon-Coy, a high school science teacher at Sandy Valley High School and active Carroll County Farm Bureau volunteer, provided the leadership for the ongoing project.
Auglaize, Champaign, Clark, Darke, Logan, Mercer, Shelby and Union counties collaborated to purchase a life-sized fiberglass cow in the "Life of a Cow" ag education project that lets students (or adults) experience hand-milking a cow.
Carroll Harrison, Jefferson and Tuscarawas counties, coordinated by Organization Director Michelle Specht, also received a collaborative award for their "Straight from the Heart" project, a women's conference with special emphasis on wellness.
Young Farmer award
Also recognized during the OFBF convention were the group's Outstanding Young Farmer, Kelly and Michelle Abfall, of Athens County, and its Excellence in Agriculture Award winner Kristin Reese of Baltimore. Scott and Reese's awards were announced in September.
Finalists in the contest were Nicholas and Jessica Dailey of Sardinia, Andy and Tera Wentling of Navarre and Craig Pohlman of Venedocia. Finalists in the Excellence in Agriculture contest were Matt and Morgan Aultman of Greenville and Nicki Gordon-Coy of Carrollton.
Victoria Shaw of Litchfield was recognized as the winner of the 2014 Discussion Meet in June.
The Abfalls, Reese and Shaw will represent Ohio in national competition at the AFBF meeting in January.
Election
President Steve Hirsch, of Chillicothe; First Vice President Frank Burkett III, of Massillon; and Treasurer Bill Patterson, of Chesterland, were re-elected to one-year terms.
State trustees Alfred (Al) DiVencenzo, of Grafton; Katherine Harrison, of Canal Winchester; Roger Baker, of Wooster; Patty DeBruin, of Millersport; Allen Miller, of Marietta; and Lane Osswald, of Eldorado, were each re-elected to the board.
Newly elected trustees include Bill Waddle of Springfield, Mike Bensman of Sidney, and Karin Bright of Athens.
Want to join?
Fred Cooke, Ron Cornwell, Paul Harrison, Dave Jones, Bruce Patterson, Ervin Raber and Susan Shoup each received the Murray Lincoln Award for signing 50 or more new Farm Bureau memberships this year. Cooke, from Richland County, signed 124 new members.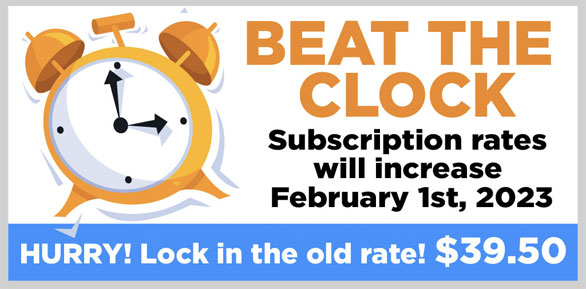 STAY INFORMED. SIGN UP!
Up-to-date agriculture news in your inbox!