WOOSTER, Ohio — The challenges facing Ohio's water bodies and waterways are diverse, and so are the plans being formed to address them.
In a call with reporters July 7, Ohio Farm Bureau Federation announced its latest initiative — Healthy Water Ohio — which will conduct a statewide opinion poll of Ohioans and make recommendations for a 20-30-year water quality strategy.
The diverse group is lead by Farm Bureau members, universities, business and industry leaders. It plans to conduct a poll over the next few weeks, to gauge Ohioan's concerns over water quality and quantity issues, and to issue an official report by summer of 2015.
"Broad challenges require a broad coalition," said Steve Hirsch, OFBF president. "We want to take a proactive approach and collaboratively identify those challenges and opportunities."
Hirsch said people often take water for granted, until there's an issue. Although Ohio generally has a good supply of water, some places are seeing their reservoirs go down, and the state as a whole is battling nutrient runoff issues, which feed the growth of toxic algae.
Issues covered
The poll and the report will address both water quality and quantity. The report will also look at the impact of weather events, water infrastructure, water usage and population, as well as regional issues.
About 1,000 people will be contacted via telephone, for a privately funded, 12-15-minute survey.
"We wanted to talk to the general citizens of Ohio, ask them for their opinions as to what are the water issues that concern them the most," said Larry Antosch, senior director for environmental policy with OFBF.
The poll comes on the heels of another water quality poll announced June 26 by the Healing Our Waters-Great Lakes Coalition, which found that two thirds of Ohio voters support the state enacting stronger regulations to prevent run-off pollution from farms that ends up in the state's rivers and streams.
The Healing Our Waters poll, conducted by environmental groups, also found that 62 percent of voters across Ohio believe in extending the reach of the federal Clean Water Act, to also cover wetlands and small streams.
Currently, the Clean Water Act is mostly limited to "navigable waters of the United States." Extending it to cover farmer's streams and dry ditches has been a major concern among farmers and some lawmakers, who say the U.S. EPA is going too far.
The American Farm Bureau Federation opposes the broadening of the Clean Water Act, saying it would "upend farming and livelihoods."
Coincidental polls
The Ohio Farm Bureau said the timing of its own public poll is "coincidental," not in response to the poll just done.
At the same time, more data and more information could be an advantage.
"As a scientist, you never have too much data," said John Stark, freshwater director for The Nature Conservancy.
Ohio has been active this year in setting new rules and voluntary measures to address water quality. The Ohio legislature unanimously approved S.B. 150 in the spring, which requires farmers to be state certified to apply fertilizer, and provides new insight into how farm nutrients must be managed.
Government oversight
A big concern has been whether the state can regulate the issue on its own, or to what extent the federal government should step in.
The Farm Bureau has traditionally been a supporter of local efforts first.
"Things are probably best regulated as locally as we can,"  said Hirsch.
He said members would decide after the poll, what kind of advocating or services the group will provide, and what kind of government bodies should be involved with the results.
Steering committee members for Health Water Ohio come from Anheuser-Busch, Association of Ohio Health Commissioners, Farm Credit Mid-America, Lake Erie Shores & Islands, Ohio AgriBusiness Association, Ohio Cattlemen's Association, Ohio Corn Marketing Program, Ohio Dairy Producers Association, Ohio Farm Bureau Federation, Ohio Federation of Soil and Water Conservation Districts, Ohio League of Conservation Voters, Ohio State University, Ohio Soybean Council, Scotts Miracle-Gro, The Nature Conservancy and the Village of Ottawa.
Major steps of Healthy Water Ohio.
• Solicit input from the public, stakeholders, organizations and others to identify water resource issues that Ohioans care about and want to see addressed.
• Evaluate the ability of Ohio's water resources to meet short-term and long-term needs.
• Identify and evaluate Ohio's unique economic, social and environmental opportunities related to an abundant water resource.
• Explore the drivers of change impacting Ohio water resources in the present, short term and long term.
• Determine possible solutions to address water resource challenges.
• Implement a unified strategy that allows stakeholders to improve and protect the state's water resources.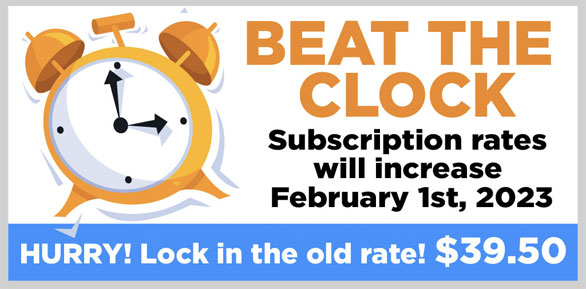 STAY INFORMED. SIGN UP!
Up-to-date agriculture news in your inbox!