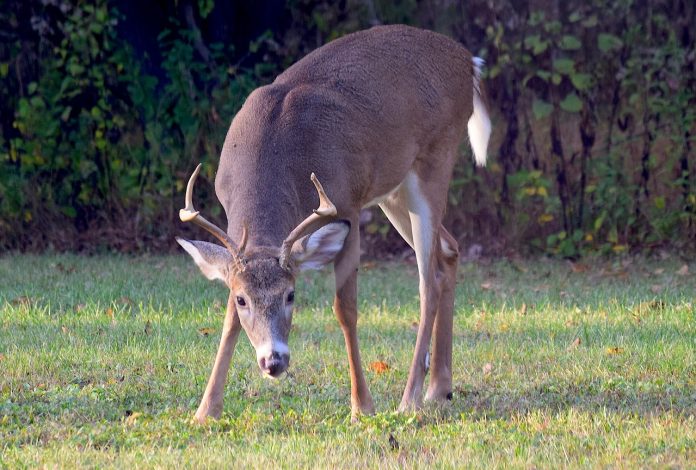 HARRISBURG, Pa. — Thanks to record-breaking donations of deer meat from Pennsylvania hunters, the state's charitable food system will provide more than one-half million servings of ground venison through food banks, soup kitchens, and pantries.
Now in its 26th season, Hunters Sharing the Harvest helps to coordinate the donation, processing, and distribution of venison to Pennsylvanians facing food insecurity. The state Department of Agriculture partners with the group to cover costs to process the meat, with the department, increasing its share of financial support over the last two years in order to process even more donations.
Nearly 3,000 deer
Sportsmen and women set a new record with a total donation of 2,947 deer during the 2016-17 season. The partnership covered costs to process 120,515 pounds of deer meat into 589,400 servings of venison for individuals and families.
Because of the increased donations, an additional 20 meat processors have been recruited to help turn hunters' donations into high-value protein for hungry families. This year, the department will cover the service cost of more than 100 processors in 49 counties.
According to Agriculture Secretary Russell Redding, the ag department is committing up to an additional $5,000 to help cover the costs of processing deer meat during the 2017-18 season.
A nonprofit, Hunters Sharing the Harvest links hunters, meat processors, and the charitable food system by managing the donation and distribution of deer meat throughout the state. The program has become a nationally-recognized model, with other states adopting Pennsylvania's program to serve hungry families in their own states.
Today, the Pa. program includes a network of 18 food banks and charitable food distribution organizations.
To donate
Hunters interested in participating in the program can take their deer to one of the participating meat processors throughout the state and donate any amount of their venison to the program.
Pennsylvanians can also donate money to the Buck for the Pot campaign, which supports the program. For more information on Hunters Sharing the Harvest, visit www.sharedeer.org.
STAY INFORMED. SIGN UP!
Up-to-date agriculture news in your inbox!