By Susan Mellish
Contributing Writer
LISBON, Ohio — Kiko Auctions held an auction May 29 for the June K. Ingraham estate, offering for bid a beautiful 3000-plus square-foot historical century home and its contents.
While the furnishings of the home included oodles of antiques, it was the impressive music box and organettes collection which brought the most attention.
The Ingrahams, both husband F. Whitney and his wife June, were avid music box enthusiasts. Whitney was considered a historian and an expert in the field and was a member of the Musical Box Society International.
One of the estate's co-executors, Brenda Myers, said he was also known for his skill at restoring paper rolls, the sheet music used by some of the music players in the collection. So impressive was the music box collection, it was the focal point when the Ingraham's home was part of a Christmas tour in Lisbon several years ago.
Best seller
The top lot of the 24 music boxes and organettes offered was a Regina coin operated table model 15 which included 15, 15-inch discs and sold for $6,000.
According to Whitney's notes, "In September, 1892, Gustave Adolf Brachhausen of Saxony, Germany came to America and established a branch of the Polyphone Co., which in 1894 became an entity independent of Polyphone, known as the Regina (music box) Company."
Information at www.antiquemusicboxes.com states "By the time The Regina music box Co. was founded, the music box industry had already made great strides — evolving from music boxes that contained a single cylinder dotted with metal pins to those with interchangeable cylinders and, eventually, to those that played interchangeable discs, making it possible to tailor the music to suit any occasion."
Regina beat out its competitors by going the extra mile — introducing stronger spring-wound motors for longer play time and placing the machine's sounding board on the top to increase volume.
Other items
Also sold was a Grand Roller organ which featured a 32-note, 15-inch roll, also called a "cob" by collectors. This example sold for $3,900. With such an instrument, as the player cranks the handle, a pinned cob spins and music is produced.
Visitors to www.youtube.com/watch?v=2DbLb2TNxBY can hear a Grand Roller organ from the Organette Museum in Kenton, Ohio. While the one played in the video uses a reproduction cob, the Ingraham's Grand Roller was all original.
What is so interesting about the Ingraham collection is the variety of music boxes/organettes. The Automatic Melodista, which brought $1,250, produced music via cut-outs on paper rolls. These are the "sheet music" Whitney would carefully restore to preserve musical history.
Other music boxes that sold well included a hand-cranked 20-note Concert Roller Organ which sold for $1050. Visitors can hear a similar roller organ at www.youtube.com/watch?v=HHE7qH2jA3M. A Celestina hand-crank organ sold for $950 as did a Melodia Mechanical Orguinette.
Furniture
Though the music boxes were a major draw, antique furnishings from the home were also well-received. A walnut blind door corner cupboard with a wide, cut-out base brought $900, while a poplar corner cupboard with a 12-pane glass upper door and two blind doors below sold for $850. A pierced-tin door pie safe stopped at $650.
"The sale went really well," said auctioneer Randall Kiko, who ran the sale. "Of the musical pieces sold several stayed in the family, which was nice, and a collector from Marion, Ohio bought several as well."
Though the sale registered several out of state bidders, the majority of the 24 music boxes stayed in Ohio.
For details visit www.kikoauctions.com.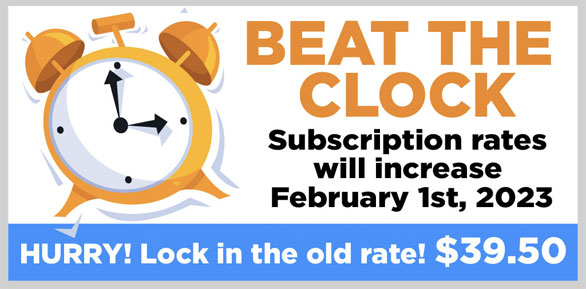 STAY INFORMED. SIGN UP!
Up-to-date agriculture news in your inbox!