Hometown: Jefferson, Ohio
College/University attended: Lakeland Community College/Lake Erie College
Major: Associate's of applied business in general management; bachelor's of science in business administration
Career: I recently accepted a position with Centerra Co-op as an agronomy consultant in Middlefield, Ohio.
Internship: John Deere Financial, in Madison, Wisconsin.
What can you tell us about your farming experience?
I grew up on a small dairy and grain family farm in Ashtabula County, Ohio. I have always been involved in helping to milk cows and drive tractor. I was involved in dairy 4-H and continue to volunteer with the Ashtabula County Dairy Service Unit.
Why did you choose Lake Erie College?
I chose LEC because it was close to home. I wanted to save money and to be able to commute to college, so I would be available to help on the farm.
How are you using what you learned in college today?
I use my business and accounting knowledge every single day. I love helping my Dad and brother understand the complicated farm tax laws and accounting procedures that apply to our farm business. I enjoy helping with employee payroll and look forward to taking a larger role in the farm finances when I graduate.
What is your dream job?
I don't think I have a dream job. I think it is important to do your best at any job and I don't think looking for the next best thing aids in that.
Advice for students thinking about college:
If you are unsure about going to college, like I was, start small. Going to a community college is great because it saves money and allows you to achieve something tangible after only two years.
What I wish my 17-year-old self knew about picking a college?
Don't worry so much about your degree choice. I think it is just important to go to college, rather than to stress about what your degree is in.
Read other graduate profiles: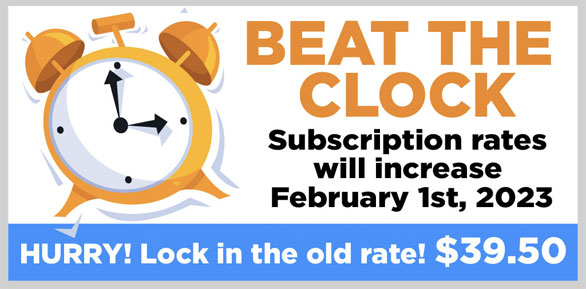 STAY INFORMED. SIGN UP!
Up-to-date agriculture news in your inbox!