We need another, and a wiser, and perhaps a more mystical concept of animals…In a world older and more complete than ours, they move finished and complete, gifted with extensions of the senses we have lost or never attained, living by voices we shall never hear.
They are not brethren, they are not underlings; they are other nations, caught with ourselves in the net of life and time, fellow prisoners of the splendour and travail of the earth.
— Henry Beston
Have you ever looked at a dog and wondered what it is that makes him keep getting up and grabbing life by the horns with such an optimistic heart and a happily wagging tail?
A quote by Voltaire now sits at my desk. "Animals have these advantages over man: they have no theologians to instruct them, their funerals cost them nothing, and no one starts lawsuits over their wills."
There lies a whole lot of wisdom in those words, don't you think?
Dogs and humans
I have decided we live in a world that almost constantly needs a dose of humor, taken with a happy dog lying at your feet.
Dogs don't try to impress us with the amount of money they can burn on a fancy accessory that they never needed in the first place.
Dogs don't insult those who have graciously chosen to spend time hanging around them.
Dogs lean in to listen to every spoken word you just might share, but they don't bug you endlessly if you decide not to.
A quote that prompted a strong memory is this by an unknown writer, "If your dog doesn't like someone, you probably shouldn't either." So true!
Puppies for sale
Long ago, we raised a litter of English Shepherds from our granddog, Miss Murphy. A man stopped by to look at her pups.
Now, the sweet and happy-hearted Murphy typically welcomed everyone, showing off her puppies with pride.
When this man stepped close, Murphy laid her ears back, lowered her head and very slowly stood up, placing herself protectively over her pups.
When he showed no signs of backing off, the one and only snarl I ever saw from that dog appeared, her snout quivering as she slightly showed her teeth.
I quickly told the man none of the pups were available, and he stepped back to ask if I would take his name and number and call him if circumstances changed.
My instincts told me to not take him into my home to get a notebook but instead jotted his info on an unfinished board nearby. I felt unsettled the rest of the day.
I couldn't get Murphy to leave her pups, her protective mothering mode had been kicked into overdrive.
Mother knows best
Later, telling my dad about the strange happening, mentioning the man's name, a look of stunned surprise crossed his face.
Dad told me the man had been sent to prison and was surprised he was out. He strongly advised me not to let him have a pup.
If he had offered me a million dollars, no pup was leaving my home with a person who brought our sweet, smart Miss Murphy to such shockingly obvious disdain.
"Money will buy you a pretty good dog, but it won't buy the wag of his tail," said Josh Billings.
And when the tail doesn't wag at all, be sure you stand on high alert.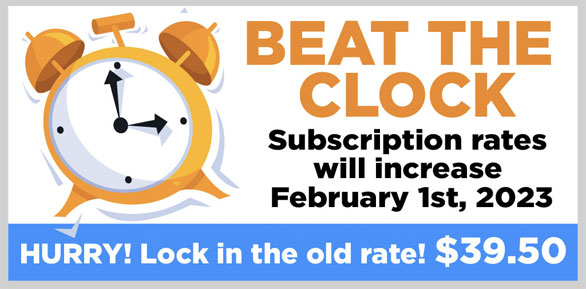 STAY INFORMED. SIGN UP!
Up-to-date agriculture news in your inbox!