Prices have been erratic on grain futures markets the last few days. First corn turned higher, breaking through overhead resistance to new highs.
December corn futures soared to the highest price in a year. Then, prices collapsed back into the previous range. November soybean futures rallied most days for eight sessions, then slipped back to the close Monday, June 12.
Weather markets this time of year can turn on a dime, since dry weather or wet weather can be good or bad, depending upon the day and the planting pace. The wet weather a couple of weeks ago helped prices, as it limited the acres.
Prices respond
Now, last week the crop improved with rainfall, so prices went down. After the break, however, prices this Tuesday (June 13) morning are sharply higher, as the new focus is on the USDA Crop Condition Report out late Monday, and on weather struggles that for the first time are about dry, yes, dry conditions in the Northern Plains.
Meanwhile, the Chicago wheat was affected by the Minneapolis wheat market. That market gapped higher today based on dry weather in the spring wheat area and resultant terrible crop condition ratings.
The spring wheat ratings dropped ten points last week, to 45 percent good and excellent, and this is down from 62 percent at the end of May.
Also helping all wheat crops was the news that the weekly wheat inspections were impressively high. We exported 28.4 million bushels, which was the largest total for the entire year. Prices have been all over the last few weeks.
Wheat prices
Currently, July wheat is trading just under $4.30, up nearly six cents. The recent high was at $4.61 1/2 on May 2, but we quickly made a low of $4.20 1/4 on the 16th. In a week, we bounced to $4.42 1/2, but by the 1st of June, we were back to $4.21 1/4.
In a week, we soared to $4.55 3/4. Harvest in the hard winter area of the Plains is up as far as Salina, Kansas. There have been no surprises, and the yields are as expected.
Hot, dry conditions there are good for the harvest. Texas and Oklahoma are well ahead of the average harvest pace.
The soft red crop in Illinois is 24 percent off, with Indiana at 9 percent. Soybeans are still being planted, and in some areas there was corn planted this week, although farmers were reluctant to admit it.
Ohio soybean planting is now at 90 percent, up from 74 last week as we had good weather and the corn planting is done. This time last year we were at 93 percent, and 94 is the five-year average.
Wheat progress
The U.S. as a whole is just ahead of Ohio, at 92 percent planted. This is up from 83 last week, and just better than the 91 percent of last year this time.
The average is actually only 87 percent. Crop condition ratings show Ohio at 84 percent good and excellent for the corn crop.
The U.S. is at 82 percent, and that is a two percent decline, led by South Dakota dropping 17 points in one week. Soybean condition ratings are starting the year behind last year, but in line with the five-year average.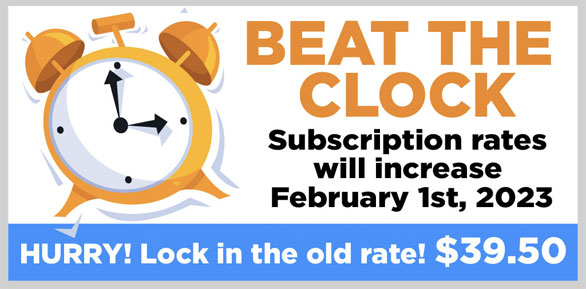 STAY INFORMED. SIGN UP!
Up-to-date agriculture news in your inbox!