Herbert Bambeck

Bambeck Auctioneers Inc.
3061 Steel Rd. NW
Dover, Ohio 44622
Voice/Fax: (330) 343-1437
Email: bambeck@tusco.net
Dennis Eberhart
Yankee Trader Auction & Realty Co.
1307 S. Water Street
Kent, OH 44240-3845
ytadennis@bright.net
330-673-1776
COLUMBUS — Approximately 230 auctioneers and guests attended the Ohio Auctioneers Association's Annual Convention Jan. 17-19 in Dublin, Ohio, at which the organization bestowed its highest honor to two of its top auctioneers.
The Hall of Fame committee, comprised of 34 auctioneers since its inception, inducted Herbert Bambeck of Dover, Ohio, and Dennis Eberhart of Kent, Ohio, Jan. 18 during the annual Hall of Fame luncheon.
Joining Bambeck and Eberhart at this event were 16 previous winners of this high honor.
Herbert Bambeck
Bambeck began his auction career at 21 in December 1947 after attending Reppert Auction School in Indiana, and remained in the profession until the age of 62, at which time he was forced to retire due to health reasons.
Through the years, Bambeck improved his bid calling technique practicing while driving back and forth to auctions.
Second place
This led him to win second place in the Ohio Bid Calling Contest at the Ohio State Fair.
Bambeck donated much of his time selling 4-H livestock at county fairs in three states for many years.
After 20 years of selling livestock, he then began the next 20 years of his auction career selling at industrial and commercial auctions, plus real estate. Bambeck was the only auctioneer to sell for Cleveland stock yards.
Bambeck is a past president of the Ohio Auctioneers Association and also served in other positions on the association's board including director and vice president.
He served as a director for the National Auctioneers Association during the 1970s, and served as an Ohio Auction commissioner for six years, which is a position appointed by the governor.
Bambeck and his wife, Carol, reside on the farm he was born and raised on.
Dennis Eberhart
Eberhart is a 1977 graduate of Kent State University and in 1978 graduated from the Missouri Auction School.
In 1984, he obtained his Certified Auctioneer's Institute designation and Accredited Auctioneer of Real Estate designation.
Eberhart received his real estate license in 1974 and has been a licensed broker since 1982.
He is a member of the National Association of Realtors, Portage and Akron Area Associations of Realtors, National Auctioneers Association and the Ohio Auctioneers Association, in addition to Pennsylvania, Indiana, Kentucky and Colorado state associations.
Eberhart is a past president of the Ohio Auctioneers Association, past trustee of the National Auctioneer's Foundation, past director of the National Auctioneer's Association and is a lifetime member of the Ohio Auctioneers Association. He is also a member of the Auction Marketing Institute.
Appraisals
Eberhart has been engaged in the appraisal of real property, residential contents, antiques, fine arts, collectibles and automobiles.
He has been retained by courts, administrators, executors, attorneys, insurance companies and banks in northeast Ohio to prepare appraisals for use in county, state and federal estate tax purposes.
Dennis and his wife, Vickie, reside in Kent with their son Robbie.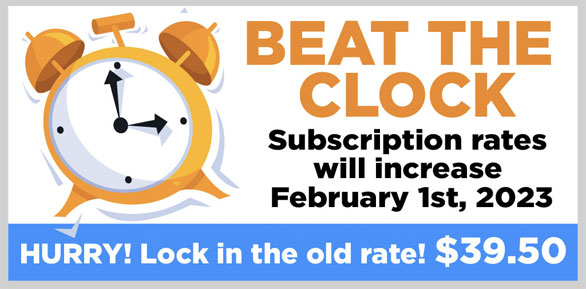 STAY INFORMED. SIGN UP!
Up-to-date agriculture news in your inbox!