We love the Farm Science Review. It's big, it's bad (we mean that in a good way) and it's all things farming and then some. It's like a family reunion and a county fair and a trip to the equipment dealership all in one overwhelming place.
So this year, in recognition of the 49th annual event, we give you the 49 things we love at the Review, in no particular order (except for maybe number one). Oh, and thanks to the friends who weighed in on the subject via Twitter and our Facebook page.
What we love at the Review…
1. Flush toilets. It was a big announcement in 2000 when the first flush toilets were installed at the Review. Big. Huge. Monumental, even.
2. The Lawrence G. Vance Soil and Water Conservation Park. Three words: Trees, picnic tables.
3. Road names. I mean, who doesn't love saying, "I'll meet you over on Swine Avenue." And, by the way, you can visit Farm and Dairy at the corner of Soybean and Silage, where our tent has been for at least 10 years.
4. Freebies! Boy, howdy, do we love freebies.
5. Field demonstrations. (We'd stay out in the fields if the publisher would let us.)
6. The Utzinger Garden is a restful oasis. A big shout-out to all those master gardeners who volunteer during the Review and all year-long to create the beauty of this outdoor classroom.


7. Meeting new farm friends.
8. The shuttle wagons. (If they had seats, we'd never get off.)
9. Shrimp cocktails. OK, maybe just aquaculture in general. The Review has been a great place to learn about this niche enterprise that continues to make a splash. (Yeah, you can groan.)
10. Pawpaws. There's a plantation at the Gwynne Conservation Area. Plus you just can't say pawpaw without smiling.
11. The latest farm technology at our fingertips.
12. The Small Farm Center, and that little, teeny-tiny H&S manure spreader.
13. All the antique farm equipment, small farm tools and even kitchen utensils in the William L. George Building, and a second nearby building. Rusty iron never looked so good!
14. The annual recognition of regional conservation farmer award winners (Thursday). There are a lot of Ohio farmers passionate about their stewardship of natural resources, and it's always great to salute them.
15. Golf carts. (oops, wrong list)
16. The guys and gals at the information booths, and the ticket takers. Yeah, we've spotted retired Extension agents (when agents were still agents and not educators), volunteering their time and we love 'em!
17. Bob Evans Sausage Sandwiches!
18. The cream puffs at the OSU Agricultural Education Society tent with Schmidt's!
19. Ice cream from the Buckeye Dairy Club in the Ohio Dairy Industry Center building.
20. The steak and steak sandwiches at the Ohio Cattlemen booth (are you spotting the trend here?)
21. Vice President Bobby Moser's "little" luncheon on Tuesday — a veritable who's who in Ohio's ag community. Just a soiree for 600 or so close friends.
22. Watching people pause to relax on the bench on our lot. And fall asleep. Hey, trekking around the Review grounds is tiring! We'll leave the light on for you.


23. Special events. Several years, the Review has been home to the National Plowing Match, and this year, the Fall Classic garden tractor pull will rev up at 5 p.m. on Sept. 20, opening day.
24. Safety first. There's a renewed emphasis on farm safety and rural health at the Review, like last year's grain bin rescue demonstrations. That's a good thing. Check out this year's presentations in the OSU area near lot 426.
25. Applause. No, not for us, but for the deserving individuals who are inducted in to the FSR Hall of Fame each year.
26. Equipment. All sizes.
27. Unexpected exhibitors. The telescoping flag pole guy always has a crowd.
28. People — 124,122 of them, to be exact. That's how many attended last year's show.
29. Did we mention the flush toilets?
30. All those FFA'ers. Yeah, we know, when they travel in packs they can be a little like wolves. But when you stop seeing teens at the Review, you can kiss farming goodbye. Yep, we love 'em.
31. The Gwynne Conservation Area. You can spend a whole day at this great outdoor learning lab. It's kind of nice to see something green that's not a John Deere.
32. The readers and other friends who make a special point to stop by our booth every year!!!
33. New paint, no matter what the color.
34. The farm windshield tours on the drive there and back (OK, so that's not at the Review, but you all gotta get there some way!)
35. Cooking demonstrations. You might find them in the huge Ohio Rural Electric Cooperatives tent, or in other various exhibits. Last year, the folks at Pioneer Hi-Bred were cooking up a storm to showcase the Plenish high oleic soy oil. Just let your nose do the walking.
36. Honks from the semis on Interstate 70 to the shuttle wagons overhead.
37. Black and Gold. No, not the Steelers, but the partnership with the folks at Purdue University, who bring their expertise to the Review, too.
38. Souped-up baby strollers or wagons. I mean, we're talkin' shock absorbers, custom paint jobs and free wi-fi!
39. Fly-boys. How cool is it that farmers can fly to the Madison County Airport, and then get a shuttle ride to the Review from volunteers with the Ohio Flying Farmers.
40. Glazed eyes and shocked looks — on the faces of first-time Review visitors.
41. Health screenings (no excuse that you have no time to go to the doctor's office).
42. Information, please. Niche farming, direct marketing, economic outlooks — there is an educational session for everyone at the Review.
43. On the hoof. The live animal displays.
44. Sunglasses.
45. We love, love, love working at our exhibit!
47. Fellowship. Exhibitors, staff, university types, visitors. And you saw it in full force in 2008 when Hurricane Ike trashed the grounds late Sunday afternoon. By 3 p.m. Monday, Review officials announced the show would open on time at 8 a.m. Tuesday.
48. Little kids sitting in big tires.
49. Everything! We just love the Review!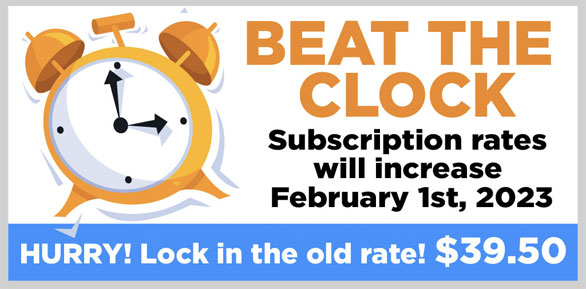 STAY INFORMED. SIGN UP!
Up-to-date agriculture news in your inbox!