CARROLLTON, Ohio — In what could be called a whirlwind effort, Carroll County will have a 4-H program this year.
Money raised
Linda Yeager, district administrator for the Carroll Soil and Water Conservation District, confirmed $25,000 has been raised to bring back the program this year.
A collaboration between the county Soil and Water Conservation District and Ohio State University Extension is making the program possible.
The SWCD office is providing office space, telephones, fax machines, other office necessities and Internet access free of charge.
Donations
An anonymous donor is supplying the funding for a cell phone, travel expenses and a part-time support person for the extension office.
However, $17,000 of the $25,000 was still needed as of the end of December in order to fund the county's portion of the cost-share for an extension educator.
Yeager said donations came from every corner of the county. Rosebud Mining Co. came through with the last $7,500 that was needed by the middle of January in order to make the program happen.
Three weeks
The money was raised within three weeks, leading Yeager to believe the people in Carroll County do want an extension office in the county.
"We know now we will have 4-H in Carroll County in 2011," Yeager said. She encourages group leaders to begin ordering books for the projects this year and start the process for the county fair.
Plan in motion
The plan is for the Carroll County Extension office to house a 4-H youth development educator with the primary responsible for strengthening the county's 4-H program.
Jack Kerrigan, OSU Extension regional director for northeast Ohio, said the extension educator position will be posted internally starting this week. It will then be posted externally before the interviewing process can begin and be filled.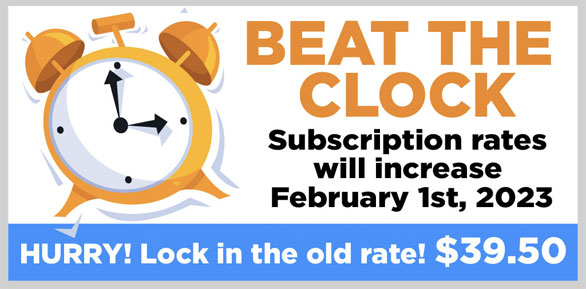 STAY INFORMED. SIGN UP!
Up-to-date agriculture news in your inbox!