DUNDEE, Ohio — Running a dairy farm is hard work. From the morning and evening chores to milking cows and taking care of field work, you don't get much of a break.
But when one dairy farmer from Tuscarawas County fell victim to a tractor accident, his neighbors put down what they were doing and came to help. On Aug. 2, about 15 "angels" descended upon Harstine Dairy along Angel Road to help Rich Harstine make haylage.
On July 16, Harstine and a second cousin, Matt Harstine, were operating a tractor and a brush hog on a steep hill when the machine overturned, seriously injuring both.
Matt Harstine suffered burn injuries and is receiving ongoing medical attention, while Rich has been released and is making short trips on crutches. He suffered a punctured lung, fractured ankle, dislocated shoulders and internal bruising and bleeding.
Emotional day
Rich has a hard time even talking about all the help and what it means to him. Unable to do any physical work just yet, he was relieved to see his silo being filled, with so many willing helpers.
"I can't believe it," he said, while wiping tears from his eyes. "I could see if I was a big-time operator, but (I'm) just a small operator."
Rich and his wife, Cathy, milk about 65 head of Holsteins. Their three children, Bo, 22; Ty, 18; and Colton, 17, help when they're available.
"It just seems like everybody is busy and you're just taking care of business one day at a time, and then all of a sudden something tragic happens and they're all here," Cathy Harstine said.
Hard work
The workforce arrived midmorning and continued to chop, haul and unload haylage well into the afternoon. Area farmers like Bill Swihart brought additional farm equipment and workers from their own farms.
While everyone was working to make hay, others were busy preparing lunch. Troy Regula and Ed Swihart, of Kuester Implement Co., helped grill hot dogs and burgers. And making haylage in the hot, muggy weather made the meal and dessert very important.
One of the organizers said half-jokingly, "you've got to feed farmers well or they get mad."
The meat was donated by Sugar Valley Meats of Sugarcreek, and the onions, tomatoes and peaches were donated by Kurt Spillman of Harvest Barn.
Many of the volunteers were short on words, saying they just wanted to come and help. At any given time, there were farmers working in at least three locations, keeping a steady flow of haylage coming from the fields, to the silo.
Looking ahead
Cathy Harstine said Rich is making positive strides and will soon be receiving physical rehabilitation to help with the use of his shoulders. Meanwhile, she and Rich continue to thank those who have helped, saying they "couldn't of done it without them."
Bo Harstine, who is a research technician for Select Sires in Plain City, Ohio, makes weekend trips to the farm to help. Living and working a couple hours away from the farm, he said it's reassuring to call home and hear the locals are helping.
He said his dad has made "tremendous improvement" ever since the accident. After a trip in LifeFlight and several days in intensive care, "to be outside and walking around with a broken ankle is a miracle."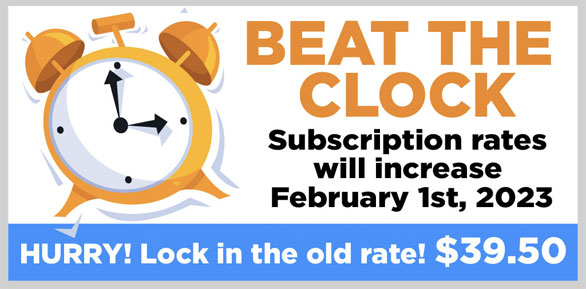 STAY INFORMED. SIGN UP!
Up-to-date agriculture news in your inbox!