WASHINGTON — The United States Department of Agriculture's Animal and Plant Health Inspection Service confirmed five additional cases of virulent Newcastle disease in backyard exhibition chickens in California — two in Los Angeles County, one in Riverside County and two in San Bernardino County.
This brings the number of confirmed cases since May 17, 2018, to 62.
Virulent Newcastle disease has not been found in commercial poultry in the United States since 2003.
It spreads when healthy birds come in direct contact with bodily fluids from sick birds. The disease affects almost all birds and poultry, even vaccinated poultry. The virus can travel on manure, egg flats, crates, other farming materials or equipment, and people who have picked up the virus on their clothing, shoes, or hands.
Symptoms
If you see any of the following signs in your birds, they could be sick and should be checked out:
Sudden death and increased death loss in flock;
Sneezing, gasping for air, nasal discharge, coughing;
Greenish, watery diarrhea;
Decreased activity, tremors, drooping wings, twisting of head and neck, circling, complete stiffness; and
Swelling around the eyes and neck.
Samples from the flocks were tested at the California Animal Health & Food Safety Laboratory System. The APHIS National Veterinary Services Laboratories in Ames, Iowa, confirms all findings.
APHIS is working closely with the California Department of Food and Agriculture to respond to these findings and to conduct an epidemiological investigation. Federal and State partners are also conducting additional surveillance and testing in the area.
In addition to practicing good biosecurity, all bird owners should report sick birds or unusual bird deaths to state/federal officials, either through their state veterinarian or USDA's toll-free number at 866-536-7593.
No human cases of Newcastle disease have ever occurred from eating poultry products. Properly cooked poultry products are safe to eat.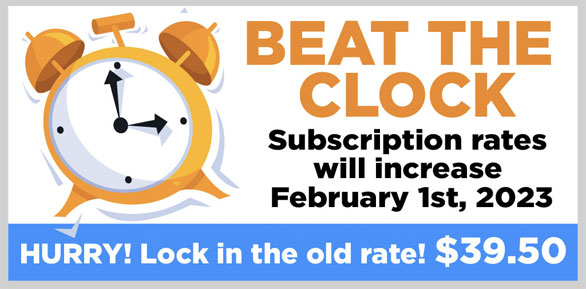 STAY INFORMED. SIGN UP!
Up-to-date agriculture news in your inbox!