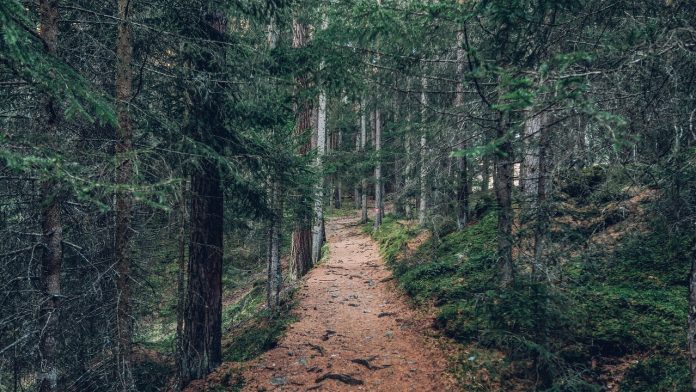 BELMONT, Ohio — The Ohio Horseman's Council recently named its 2017 "Gibby" award winner for contributions to the building, maintenance and preservation of bridle trails in Ohio.
Tom Bahl, a longtime member of the Wayne County chapter of OHC, received the award for his years of support in the maintenance and ongoing improvements to horse trails at the historic Malabar Farm State Park located in Lucas, and the Mohican Memorial State Forest in Loudonville.
Bahl received his award recently at a presentation ceremony held at Barkcamp State Park in Belmont County.
The award
The "Gibby" award is named after the developer of the bridle trails at Barkcamp. In the early '80s, Wilbur "Gibby" Gibson worked with ODNR and numerous volunteers and landowners to establish a bridle trail system and horseman's campground in the park.
"I am honored to receive this recognition, but I must say there are many volunteers from the Wayne County chapter of OHC who share this with me," Bahl said. "If not for their cooperation in working together, we would not have the scenic and popular trails to ride at Malabar and Mohican."
Bahl took ownership and responsibility for maintaining the trails at Malabar and over the years developed a relationship with park management, allowing him to spearhead efforts to improve and establish new trails, rerouting trails where erosion took place, and improvements to the horseman's campground.
In addition to Malabar, he spends a majority of his time working on the trails within Mohican, accomplishing such preservation efforts as utilizing the water bars technique to direct the flow of water off the trails, clearing deadfall and repairs to trails.
There are 12 miles of easy to moderate bridle trails at Malabar Farm State Park. The horseman's campground has 15 campsites with tie lines and non-potable water for horses.
Trails at Malabar connect to bridle trails at Pleasant Hill Lake with 27 miles of trails. Mohican Memorial State Forest has 30 miles of bridle trails with a day ride area located along state Route 97 outside Loudonville.
Other involvement
In addition to his personal commitment to Malabar Farm State Park and Mohican Memorial State Forest trails, Bahl is a board member of the Wayne County Rails to Trails organization, advocating for the equine community to be part of the 17-mile trail system in Wayne and neighboring counties.
Arden Sims, president of the Ohio Horseman's Council, said volunteers are an inspiration and Tom's personal sacrifices are exemplary.
STAY INFORMED. SIGN UP!
Up-to-date agriculture news in your inbox!