By Robert Cohen / Ashland University
Does blockchain technology have a place in the future of the agricultural supply chain? It is certainly starting to look that way.
Agriculture has been on the leading edge of many technological advancements (for example soil health, irrigation, automation, GPS, UAVs). But the industry was slow to fully utilize internet and software applications, due in large part to the delayed access to adequate internet service in rural areas.
But now factors seem aligned to greatly change the way agricultural commodities are grown, traded, and processed.
What is blockchain?
Blockchain is usually called a "distributive ledger." Just like businesses keep a ledger that records all their transactions, the blockchain ledger is electronic, encrypted, and "distributed" out to a hundred or more servers or "nodes" that store the data.
Each node stores an identical version of each transaction. And as more transactions take place each one is added on, just like stacking "blocks."
This creates a record of all transactions in the order that they occurred, stored so that all parties have access to the same information.
This means that even if someone breaks into one of the computers and changes the data, all the other computers in the network would still reflect the accurate information. This gives an added layer of security to blockchain data.
Blockchain started out around 2009 as a way of tracking bitcoin.
Bitcoin is a form of currency that doesn't really exist in physical form. It can be bought and sold on the internet, and the transaction details are encrypted. This is why it is sometimes called "cryptocurrency."
To try to verify the transaction, buyers and sellers began putting a record of each transaction on multiple computers. And each new transaction created a new block of data that was stacked on the previous blocks, giving raise to the name blockchain.
Related news: Major blockchain conference is planned in December in Cleveland.
How can blockchain be used?
But it soon become apparent that the blockchain technology used to track bitcoin transactions could be used for far more than that.
Any time data has to be stored and verified, it is possible that blockchain technology could perform those functions.
There are already efforts underway to use blockchain technology for tracking shipments, archiving vital records like birth certificates and death certificates, and maintaining medical records, export documentation, tax records, or medical prescriptions.
How can blockchain be used in agriculture?
One of the biggest uses of blockchain technology in agriculture is to facilitate the sale of agricultural commodities.
For the last several years, GrainChain, based in South Texas, has been working on a blockchain platform that allows grain producers to contract with and sell directly to overseas buyers.
These "smart contracts" allow farmers to get higher prices, more secure transactions, and quicker payments.
By eliminating brokers and other intermediaries, farmers can get a higher price for their commodities by capturing the price markups that would typically occur along the traditional "value-added" supply chain.
Just like in any blockchain transaction, the details of the sale show up in hundreds of servers or nodes as identical copies. So, it would be impossible for the buyer to dispute the terms of the sale. And the transaction results in payment to the farmer immediately upon delivery.
Luis Macias, the founder of GrainChain has explained the process by saying that "both farmers and buyers receive immediate payment through GrainPay utility tokens, which are backed by the U.S. dollar. The platform provides fast payment, full liquidity, fixed currency conversion rates, and fully transparent and traceable accounting."
Particularly with food products, traceability is just as important as the security of the data.
Earlier this year, Walmart and nine other companies announced creation of the Food Trust Blockchain, built by IBM. This platform enables all participants in the food chain to monitor, record, and store data about the movement and processing of food products.
So, if there is contamination, it can quickly be identified within the food chain. This means that product recalls can be quicker and cover fewer products. Traceability time can be reduced from days down to seconds.
Right now Food Trust tracks 1 million items in 50 different food categories.
It will not be an easy process to convert many different recordkeeping systems (including paper ledgers still in use by some companies) to a distributive electronic ledger with access by all who have been given permission. But steps are being taken to bring this about.
Food Trust offers a mobile app to better enable farmers, shippers, and processors to enter data into the blockchain.
Frank Yiannas, Walmart's vice president of food safety, told the Wall Street Journal, "A complete shift to blockchain by the food industry could take years."
But it looks like things are heading that way.
(Robert Cohen is a professional instructor in the Dauch College of Business and Economics at Ashland University. He also serves as a business adviser with the Braintree Business Development Center in Mansfield. Braintree is a nonprofit business incubation and entrepreneurship program serving high-tech high-growth startup companies in northeast Ohio.)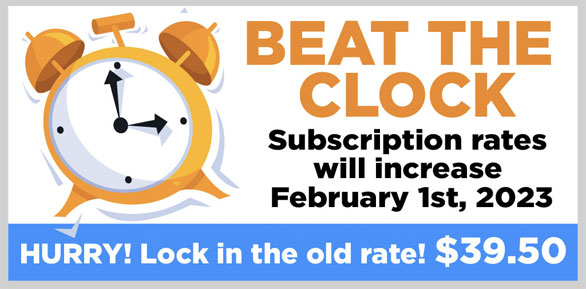 STAY INFORMED. SIGN UP!
Up-to-date agriculture news in your inbox!