I have spent my entire professional career fighting stereotypes of farmers. As in, no, farmers are not hicks in bib overalls chewing on sprigs of hay. As in, no, farmers are not culturally illiterate — some like to attend the theater and even ballroom dancing or opera. As in, no, the farmer is not always a man.
So it's been bothering me for more than a week that I just did what I hate: I negatively stereotyped a class of people I know nothing about. And I threw in a stereotype of farmers in for good measure.
During the Young Agricultural Professionals event Jan. 30 at the Greater Columbus Convention Center, there was another event being held that drew a far different participant than the 700 young farmers that blanketed the convention center.
Star City Games was holding an organized play event. To the uninitiated (like me), it's a role-playing gaming tournament (think tabletop board or card game, like Dungeons and Dragons).
So on Saturday, you had participants from both events wandering the halls.
After the conference, I visited my daughter and told her fiance about the two simultaneous events and the difference in the outward appearance of the two groups. "You know, you had the boots and the flannels on one side, and on the other, the most socially awkward, still-living-in-their-parents'-basement geeks."
He shook his head, and said of the gamers, "They're not all like that."
It didn't sink in.
When I got home, I told my husband about the dichotomy, and repeated my stereotype of the participants. But later that day, it started to bother me. "Susan, you know nothing about those people (gamers)," said my conscience. "You didn't even venture into their meeting room to talk to any of them or see what it was all about.
"And what's up with the stereotype of the YAPs as all wearing boots and flannels?" that little voice continued.
Busted.
So I Googled the heck out of Star City Games and related events and organizations. And while I still don't understand it, I do know that I was wrong. These participants are intelligent, creative, employed in all walks of life, and live in the cities and suburbs and probably even farms. They play the games as a hobby because it's fun, it's competitive and they can make new friends.
Playing in organized tournaments, you acquire points and are ranked in standings. You get invited to bigger tournaments based on your ranking, or by qualifying in certain events (oh, hey, just like tractor pulling associations).
The tournament organizers don't tolerate poor behavior or even explicit graphic T-shirts. One tourney's rules cited, for example: "Good sportsmanship and conduct is required at all times… Acts of poor sportsmanship, inappropriate conduct and/or inappropriate/offensive language may result in warnings… banning from our events. Showing up wearing clothing which featured inappropriate/offensive language and/or imagery may also result in these same penalties." (Gee, maybe the National Tractor Pulling Championships in Bowling Green could take a lesson from the gamers.)
I even read a couple of posts about the stereotypes they fight (sound familiar?). And I relearned the lesson we all need to heed in busting the stereotypes of agriculture that abound: "Just being "out" as a gamer lets people with stereotypes about gamers start to see that the stereotypes don't describe all gamers: I own my own home; I have a busy social life; I'm married; I'm not into heavy metal…," writes Andy in a 2011 post.
So being proud of being a farmer, and being "out as a farmer" may be the best thing you can do to bust all the ag stereotypes around you. Are you ashamed of your profession, or proud enough to let the world know? And if you hate the stereotypes, make sure you're not perpetuating them. You want to be judged on your skill and success alone — you want to be judged on you.
And along the way, be aware of the stereotypes of others you might hold. To gamers everywhere, I'm sorry.
By Susan Crowell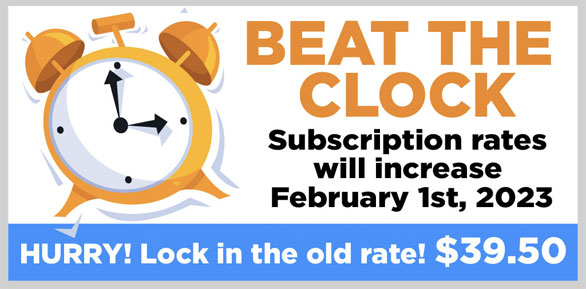 STAY INFORMED. SIGN UP!
Up-to-date agriculture news in your inbox!