Cloud technology, real-time data and the latest devices are now a part of the gardener's vocabulary. Garden tools, from watering devices to apps that use weather data to determine plants' needs, have been designed and marketed to today's tech-savvy gardeners.
We took a look at the gardening tech tools available, and here are four that we think are worth a try:
1. Easy Bloom Pad
Bloom Pad makes it easy to plant bulbs. Each paper pad (they're biodegradable) contains flower bulbs that are pre-spaced, meaning you don't have to adjust the bulbs. They come in a variety of tulips, daffodils, alliums and crocuses.
Here's how it works: Simply place the pad in a 6" deep hole dug in your garden, flowerbed or container, cover the pad with soil and then water. It's that easy.
2. Compost Sak
Composting is one way that gardeners can recycle organic waste like table scraps, grass clippings, leaves and garden plants. When these materials decompose, they can be used in the garden to return nutrients to the soil.
Compost bins can take various shapes, but the Compost Sak is designed to keep all composting materials in one container. The Compost Sak is made of porous fabric, so it fully aerates the materials inside. It will hold 100 gallons of compost, and it's reusable. When your Compost Sak is full, you can roll it to your garden, or place it on a dolly to move it and dump it out.
3.  Droplet
The product's tagline says it all: "A smarter way to water plants." Droplet is a "smart" sprinkler system hooks up to an existing garden hose. Once Droplet is configured with a smart phone, tablet or laptop over Wi-Fi and is connected to Droplet's website, you can input each of the plants in your garden and their locations so Droplet knows where to water.

By using cloud technology, Droplet provides data about how much water is being used for each plant and area of your yard. Ultimately, the product is designed to use less water than a sprinkler.
4. Edyn Garden Sensor
The Edyn Garden Sensor is a solar-powered device that tracks the data you need for your garden: light, humidity, temperature, soil nutrition and moisture. Then, the app references this information with plant, soil and weather databases to determine which plants will thrive in your garden's conditions.
Just like other apps on your phone or tablet, Edyn sends you alerts about what your garden needs, whether it be fertilizer, watering or harvesting. Edyn can even be connected to your existing watering system to automatically water your plants for you.
Edyn is currently available for pre-order.
Related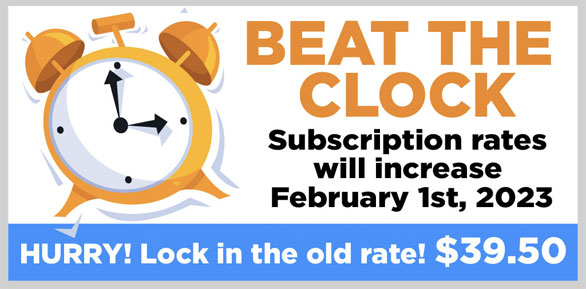 STAY INFORMED. SIGN UP!
Up-to-date agriculture news in your inbox!