Happy New Year!
With the holidays behind us, many of our thoughts are turning toward 2017. The beginning of the year is a great time to reflect on where we have been, where we are, and where we are headed.
Reflection is something I have learned many people consider a luxury. We are too busy with the "doing" and often neglect the "being." As we reflect, many of us make a list of resolutions, which will help make us better people.
Lose weight. Spend less. Take better care of yourself. Get more exercise. Lower the cholesterol level. Be more patient. Eat and spend less. Smile more. Get to know your neighbors better.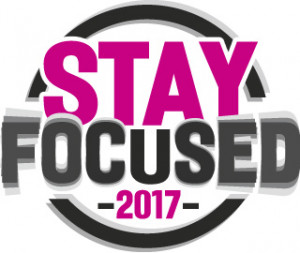 Attend church more regularly. Read the Bible. Spend less time at work. Lose the grouchy attitude. Slow down and smell the roses. Connect with those long lost friends and relatives.
Reviewing our lives
Resolutions allow us to stop and critically assess our lives. Instead of making resolutions, my best friend always picks a word to concentrate on each year. Simple enough, right?
Just one word! So if you had to choose one word on which to focus for 2017 what would it be? My word for 2016 was organize. I made a lot of progress on that word and will continue to keep that word in my focus for this year as well.
However, after a near-life ending experience Dec. 13, I have decided that my word for 2017 needs to be "transition!"
So why, transition?
Life-changing event
On Dec. 13, I was flying from Columbus to teach two days of farm transition workshops for North Carolina State University. As Delta Flight 1695 began its ascent to head south, the plane started shaking and I heard terrible back firing noises from the right engine.
When I looked out my window on the wing, I was surprised to see the right engine on fire. The next 15 minutes were quite nerve wracking and soul searching for everyone on board.
My quick disaster calculations had us only having a 50 percent chance of surviving at best. Over those 15 minutes, I had time to think of all the things I had not completed and what the ramifications of my impending peril would be.
Some of the things that flashed through my mind included: Why didn't I finish the new version of my will? Does anyone know the combination to the safe? Does anyone know where to find all my passwords to all the accounts? Does anyone know where I hid the bars of gold and silver (that's, right, I don't have any).
Thankfully, we were able to land on a runway cleared for just us, complete with emergency vehicles.
Keeping calm
I credit the entire Delta crew for handling this situation with a great deal of calm and professionalism. They were literally life savers.
So this year, it is my goal/resolution/word to make sure my loved ones and office team are prepared for a future without me.
While I am not planning to die, wouldn't it be easier for everyone involved if a good transition plan was in the works for both home and work?
In fact, a good transition plan may take over a decade to execute with your farm successors. So isn't now a great time to start?
To help farm families plan for the future of their business, we will be hosting a farm succession and estate planning workshop, "Planning for the Future of Your Farm" on Jan. 18, from 9:30 a.m. to 4 p.m. at the Ashtabula County Extension office.
If you are thinking of how and when to transfer your farm business to the next generation, this workshop is one which you will not want to miss. This workshop is designed to help farm families develop a succession plan for their farm business.
Attend and learn ways to successfully transfer management skills and the farm's business assets from one generation to the next. Learn how to have the crucial conversations about the future of your farm.
Plan for future
This workshop will challenge farm families to actively plan for the future of the farm business. Farm families are encouraged to bring members from each generation to the workshop.
The featured speakers for this event will include Robert Moore, attorney at Law, Wright & Moore Law Company; and me.
The fee is $20 per person with a registration deadline of Jan. 11. The class will be limited to the first 40 registrants. The fee includes lunch and program materials. More information can be obtained by calling the Ashtabula County Extension office at 440-576-9008 and a program flier can be found at http://go.osu.edu/ne-events.
So, in 2017 I urge you to consider what word you will focus on. One word can make a huge difference.
To close, I would like to share a quote from Elisabeth Kubler-Ross who stated, "It's only when we truly know and understand that we have a limited time on earth — and that we have no way of knowing when our time is up, we will then begin to live each day to the fullest, as if it was the only one we had."
Have a good, and safe 2017.
Related Content
STAY INFORMED. SIGN UP!
Up-to-date agriculture news in your inbox!