The majority of the cool season crops that you plant in early spring can be planted again in fall to extend your growing season. Cold hardy, quick maturing vegetables and vegetables with short and shallow roots can be successfully cultivated outdoors without a hoop or green house.
Don't let rumors of an early winter vortex keep you from planting now. Leafy greens will survive a light frost above ground. Short-root radishes and carrots gain better flavor from cooler temps. Alliums like garlic and onion are left in the ground to overwinter.
Top 10 fall favorites:
Spinach planted now will produce a continuous crop all autumn long. Even an early light snow won't stop a well-established spinach patch.
Lettuce is less hardy than spinach, but baby varieties take as little as 28 days to mature. Plant a cold hardy variety of lettuce every week of September, and enjoy crisp leafy greens every week of October.
Mache, common name corn salad, will germinate when the soil temperature is 40 degrees; winning it a top spot among season extending crops.
Radicchio grows like head lettuce but has a texture similar to cabbage. The heads are small, compact and quick to mature. Leaving radicchio to ripen in cool temps enhances its flavor.
Broccoli Raab is broccoli's kid sister. It is smaller than traditional broccoli and matures in just 50 days.

Broccoli raab is smaller than traditional broccoli and only takes 50 days to mature.

Radishes are the first sign of life you see in the spring garden. My favorite variety is cherry belle, which takes just 25 days from plant to pick.
Carrots weren't working in my fall planting regime until I discovered an heirloom variety called Parisian. Unlike traditional long-rooted carrots, Parisian carrots are short and round. They reach full maturity in 55 days.
Onions can be planted now and harvested in scallion stage in late fall, or left in the ground to overwinter for a summer harvest.
Shallots should be planted about a month before the ground freezes. Cover with a blanket of straw mulch and overwinter. In spring, green leaves will sprout out the ground. Shallots are ready to harvest when the leaves yellow and wilt.
Garlic planted now will be ready to harvest in late July. It is one of the easiest alliums to overwinter because it resists rot much better than its cousins onion and shallot. Like shallots, garlic does well under a thick layer of straw mulch through the bitter cold winter.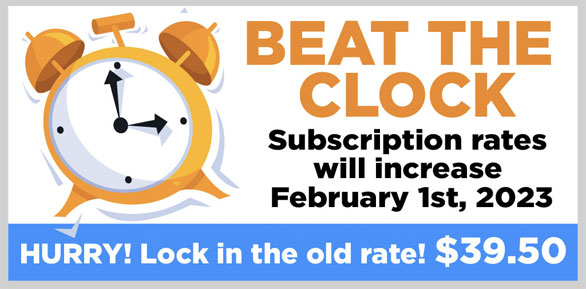 STAY INFORMED. SIGN UP!
Up-to-date agriculture news in your inbox!